Friends of Fairview - Art & Wine Welcome
Image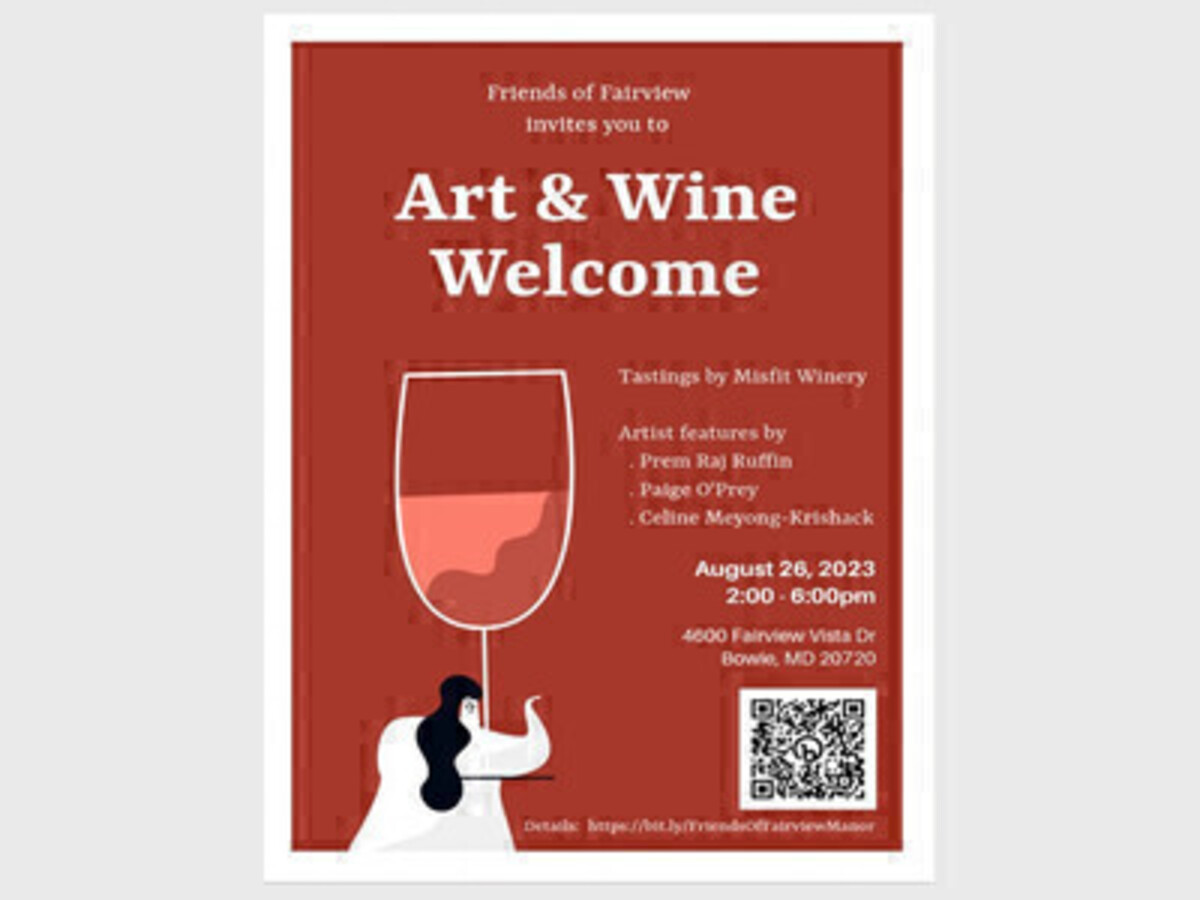 Did you know? The Fairwood subdivision, just outside of Bowie, is home to a historic estate.
Quick history:  Fairview Manor, an 18th century plantation, was the home of slaveholder Oden Bowie, 34th governor of Maryland, according to the Historic Homes Network and the Maryland State Archives. He is buried at Fairview, and so are at least two of the 103 blacks once enslaved there, the archives stated. Parson Rezin Williams, who wrote a hymn that Harriet Tubman sang, was born into slavery at Fairview plantation, according to the Prince George's County parks department.

New owner: The residential estate has changed hands multiple times. Currently, the estate is under contract with a private buyer for $1.6 million and is slated to close later this year in November, the buyer confirmed, speaking on background. Previously, the home sold for $1.2 million in 2022 to Fairview Manor LLC, which obtained it after winning a legal dispute with the wife of former Federal Reserve Chairman Ben Bernanke, another source providing background confirmed. Anna Bernanke, who leads Chance Academy in the District, had hoped to turn the manor into a school, WJLA reported last year.

Learn more about Fairview Manor's storied past and its connection to Maryland Black history. Attend the Friends of Fairview Welcome Aug. 26, from 2 to 6 p.m., featuring wine tastings and artwork.

This is an outdoor event (weather permitting); there are no tours currently scheduled, according to Friends of Fairview.
This event preview was updated Aug. 16 to include the latest ownership of the home and Aug. 17 to include details about Parson Rezin Williams.
Fairview Manor
4600 Fairview Vista Dr.
(near the corner of Goodloes Promise Drive and Fairview Vista Drive)
Bowie, MD 20720
United States