Kadarius Toney makes history in Chiefs' win over Eagles
Image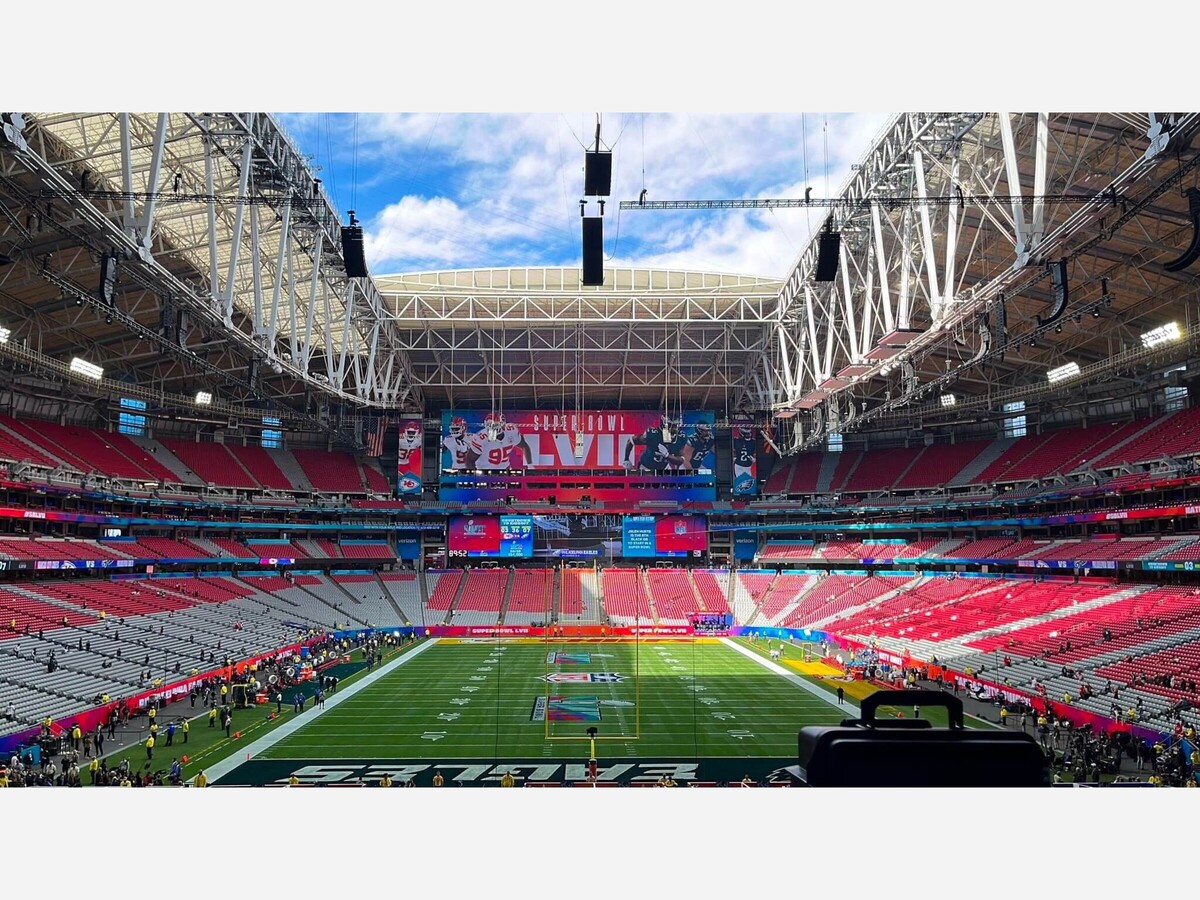 By Varun Shankar
Capital News Service
GLENDALE, Ariz. — Nobody had ever impacted a Super Bowl via punt return.
That was the message Kansas City Chiefs special teams coordinator Dave Toub imprinted upon Kadarius Toney throughout the week leading up to Sunday's championship game.
Toney's response? "I ain't played in it yet."
The implied challenge motivated the young player, who proved Toub's proclamation false by notching a 65-yard punt return, the longest in Super Bowl history. The return came moments after the wide receiver scored his first postseason touchdown and his third all season.
The 24-year-old didn't start the season in Kansas City, but he contributed to a 14-point surge that helped the Chiefs clinch their second title in four years with a 38-35 win over the Philadelphia Eagles.
Toney barely played in the first half, with just one offensive snap. But coach Andy Reid called on him when the Chiefs faced a third down with 12 minutes remaining in the championship game.
A sharp route and nifty play design got the receiver so open "it was kind of surprising," Toney said. He caught the pass from Super Bowl MVP Patrick Mahomes and waltzed in for a 5-yard score.
Six plays later came the moment that showcased Toney's talent and answered Toub's challenge.
Toney stretched for the rapidly falling punt before bringing it to his body. The instant he corralled it, green jerseys surrounded him, all trying to bring him down. Toney wrested himself away from the grip of one Eagles player before stumbling backward.
He regained his balance, cutting sideways and reversing the field. He curved further and further upfield, a white-and-red clad horde of Chiefs carving a lane that took him all the way to the 6-yard line. Kansas City scored on that possession to take an eight-point lead.
While Toney had expected the ball from Eagles punter Arryn Siposs to go to his right, instead it led him left.
"I saw a shanked kick," he said. "I was just making a play … He kicked the ball where we wanted it."
A 2021 first-round pick of the New York Giants, Toney never found a role with that team. A midseason trade brought him to Kansas City and to Reid, who the receiver called the smartest coach in the game.
Toney established himself quickly with the Chiefs, racking up 90 total yards and a touchdown in just his second game.
"I don't know what the Giants [were] doing with [Toney], but he's a dawg," Chiefs receiver JuJu Smith-Schuster said. "He's like a rubber band, he just jukes so many times."
The appreciation goes both ways.
"Coming here, the environment is just life-changing," Toney said. "The energy that you feel in the building day in day out, it's different. It makes you want to go out there and be the best player you can be."
Toney did just that Sunday, solidifying a place for himself in record books and as an NFL champion.
Varun Shankar is a junior at the Philip Merrill College of Journalism at the University of Maryland. He covered the Super Bowl for the Shirley Povich Center for Sports Journalism in partnership with the Sports Business Journal.