Police respond to multiple accidents on a Sunday afternoon
Image
BOWIE, Md. - Bowie Police Department responded to four separate vehicle accidents Nov. 6, more than expected for a Sunday afternoon. 
"It's definitely an anomaly, especially with that many in a day," Bowie Police Chief John Nesky said. More details are expected to emerge in the coming days, he said.
First, there was an overturned vehicle at Race Track Road and River Run Drive, an accident involving a single vehicle and no reported injuries.  
Then at 3 p.m., there was another overturned vehicle involving two vehicles at the intersection of Annapolis Road and Belair Drive near the Bowie Center for the Performing Arts. Only minor injuries were reported in that incident, police said.
At 4:30, there was a two-car accident at the intersection of Mitchellville Road and Excalibur Road. Around the same time, over on Korvale Lane, a driver who intended to hit the brakes mistakenly hit the gas and rammed into a house, Nesky explained. No injuries were reported in that incident. 
The Bowie Sun will update this story as new details emerge.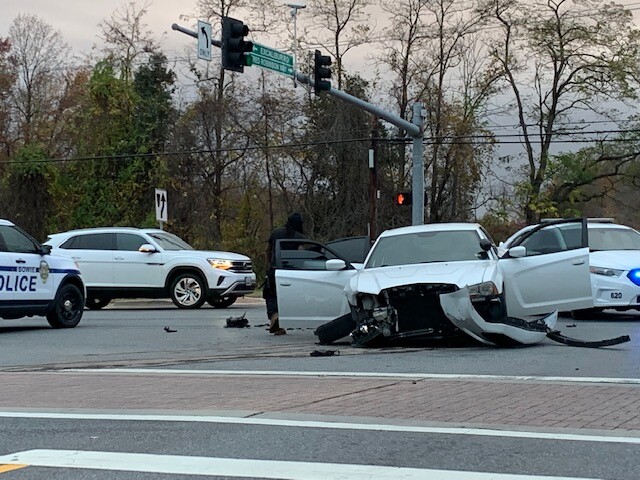 ---
---