Liberty Sports Park near Bowie attracts over 1,600 opening weekend
Image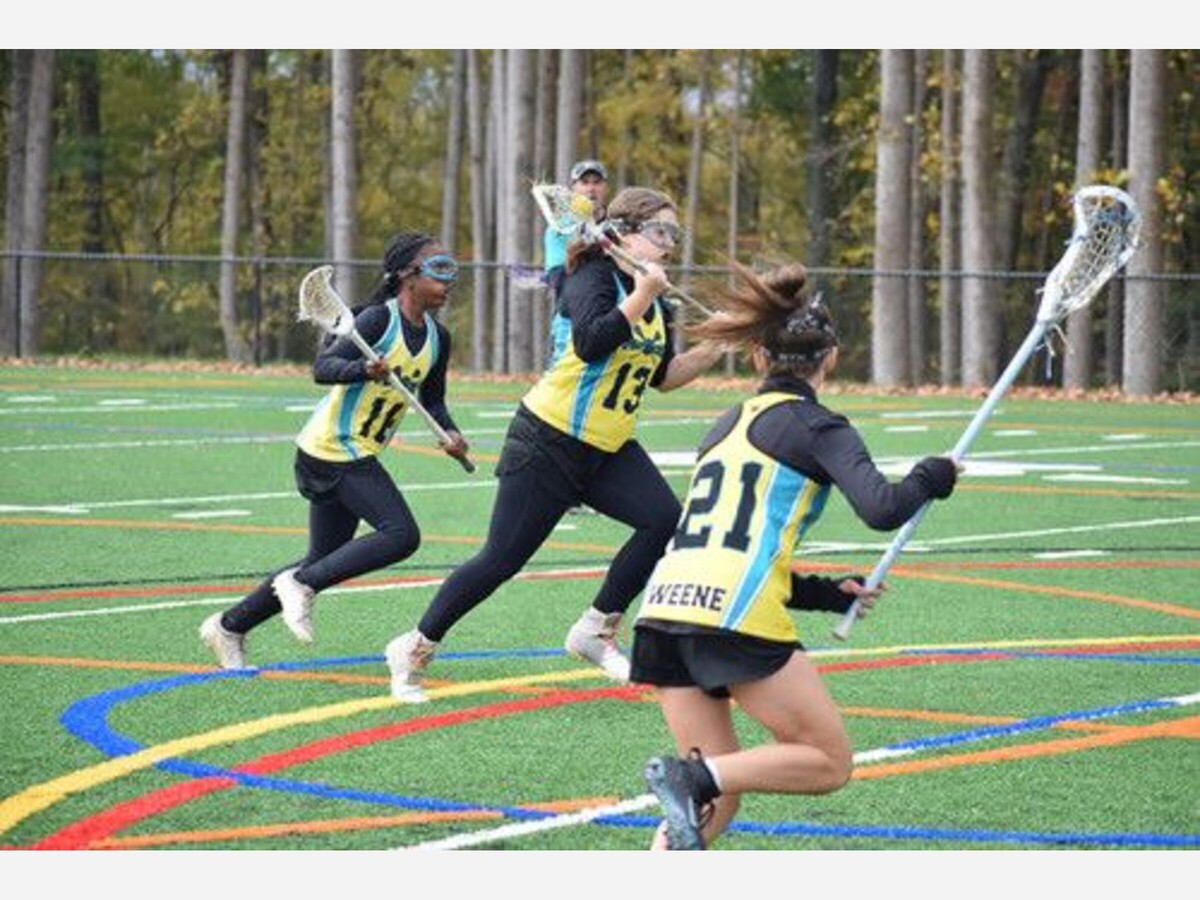 With additional reporting by Catherine Hollingsworth
BOWIE, Md. - Liberty Sports Park just south of Bowie attracted more than 1,600 athletes from around the region during opening weekend Oct. 23, scoring what many say is a win for both the local economy and area sports teams.
During the grand opening, coaches and parents expressed how convenient the sports park would be. Local leaders also touted the anticipated economic benefits of the park and nearby amenities coming next year.
Located at the intersection of Route 301 and 214, the sports park is adjacent to South Lake in Bowie where a future shopping center is planned and new homes are currently under construction. Hotels, dining and entertainment are also slated for South Lake, with the first commercial building expected to open in late summer 2023, developer NAI Michael confirmed.
Former state Sen. Doug Peters said the "synergy is perfect" between the sports park and neighboring South Lake. "Look, if you want to bring coaches who will scout kids, you got to have hotels, places for them to eat, places for them to park, these kinds of things," he said.
"We don't have anything like this in Prince George's County or even in the mid-Atlantic area," said Peters, a former Bowie City Councilman, who was on hand for the park opening.
A father of six, Peters recalled traveling with his kids to sporting events outside the county, sparking his vision for the sports park 15 years ago. The former Senate Majority Leader helped secure state funds for the regional sports hub, which is expected to generate roughly $30 million for the county.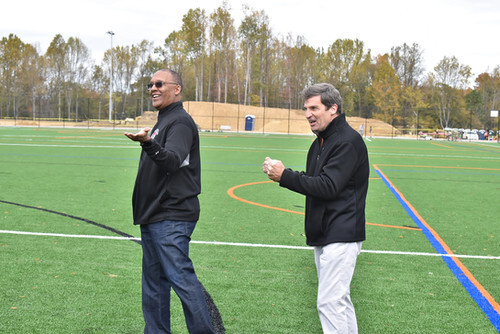 Currently, the sports park is booked through the end of the year, but teams can contact the park to reserve fields in the future, Liberty Sports Park President Scott Morrison said.
Among those hoping to gain access to the new fields are football players from the Kettering-Largo-Mitchellville Boys & Girls Club, which chanted for the cameras and posed with Bowie State President Dr. Aminta Breaux during the park opening.  Football coaches Terry Cotten and Alton Weaver said they did not know when the community-based sports club would be able to play at the sports park. "We haven't been given permission to use this one as of yet. We are hoping that is the intent. So today gives us hope of future opportunities," Cotten said.
Currently, the football club's home field is a grass one at Watkins Regional Park. Two turf fields also are available to the club at Woodmore Towne Centre Park and Walker Mill Regional Park, Coach Weaver said. Calling the sports park "phenomenal," he said, "The county has facilities such as this but not as many in one location." 
As part of a land agreement, Prince George's County Parks and Recreation teams have access to the sports park fields throughout each year, Jacqulyn Priestly, a spokeswoman for Liberty Sports Park, said.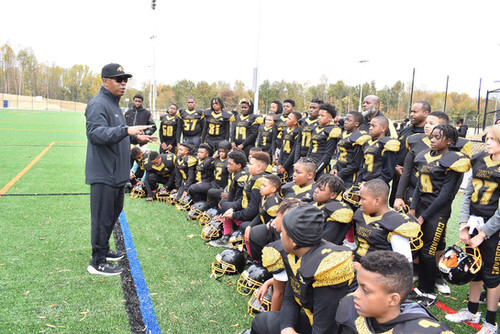 On a balmy Sunday afternoon, several teams were already out practicing on the sports park fields, including youth soccer team Maryland United. "Clearly, there are not enough turf fields available in the area. So to have this here as additional overflow is really, really helpful," Carrie Ponder said, as she watched her son practice on a turf field.
DeMatha Catholic High School's lacrosse team normally practices near the Mall at Prince George's but was out on the sports park field opening weekend. "It's kind of rough sometimes to have to drive to Howard County, drive all the way out to Montgomery County. So having a place like this locally is just a benefit for the residents, but also the county," Michael Fazio, assistant coach for DeMatha lacrosse, said. "Hotels are coming in, people are going to see it in a different light than it has been seen in the past," Fazio said of the area.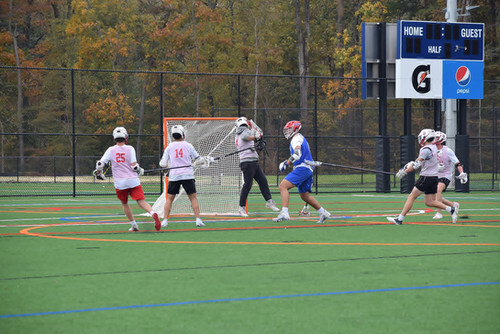 Amid the glistening fields, signs of construction were visible as some of the cleared plots lacked grass or turf. Liberty Sports Park eventually will have 10 lit fields for playing football, soccer, lacrosse, field hockey, rugby and even Ultimate Frisbee.
"In addition, we have a plan for a very large sports facility that would house a full-size turf field and also volleyball, basketball," Gary Michael, president of commercial real estate firm NAI Michael, said. "Our county has 150,000 kids, and we need to triple the number of them involved in sports. That's the goal," Michael said, speaking to business leaders, county officials, politicians and others gathered for the opening.
"We're excited about the thousands and thousands of people that we're going to bring to Prince George's County because of Liberty Sports Park," said Tara Jackson, chief administrative officer for the county executive. "It really is about not only the people that come to our county, but the children that live in our county and being able to give them an opportunity that they may otherwise not have had."
The sports park was funded through a public-private partnership. "It literally took a village to get to this point," said Thomas Graham, chair of the executive board for nonprofit Green Branch Foundation and the former regional director of the Prince George's County Chapter of the Boys and Girls Club of Greater Washington. 
Green Branch worked to secure $2.5 million in donations and will handle the park's day-to-day operations. The state of Maryland committed nearly $15 million in funding, while Prince George's County government leased the land to Green Branch. The Washington Commanders Charitable Foundation and the NFL each donated $150,000 for the sports park.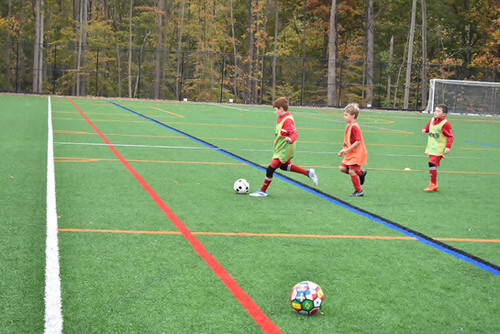 This story was updated Oct. 30 to include a response from Liberty Sports Park about teams that are part of Prince George's County Parks and Recreation.
---
---