Fall Fiesta came to Bowie area this year for the first time
Image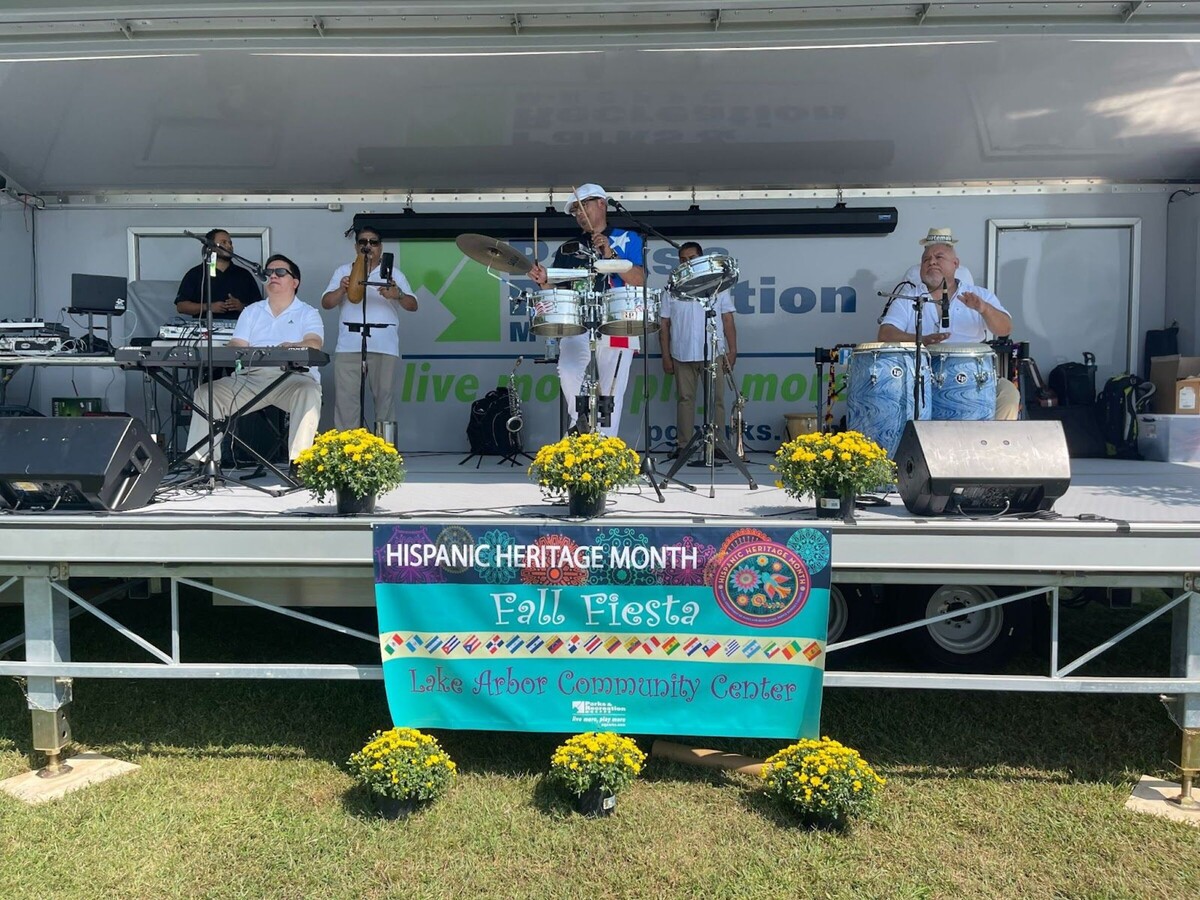 MITCHELLVILLE, Md. - The Hispanic Heritage Month Fall Fiesta came to the Bowie area Sept. 18 with live music, cultural dances and family fun at Lake Arbor Community Center.
This was the first year that the Fall Fiesta was held at the Mitchellville location after the Prince George's County Parks and Recreation Department made the decision to hold smaller Hispanic Heritage Month festivals across the county.
"Usually, Parks and Planning runs an event at Lane Manor Park, 5,000-6,000 people, live bands, a lot of food options," Mark Brown, facility director of Cedar Heights Community Center, said. "This year, we came up with a different idea to transition it into smaller Hispanic festivals in each community," he said.
DJ Jack Lighting and the Joe Falero Band were on the big stage playing tunes as festival goers enjoyed a giant moon bounce, bottle ring toss and other outdoor activities in picture perfect weather. 
Sonia Oliva Hernandez, who attended the festival in Mitchellville, summed up what Hispanic Heritage Month means to her, saying: "Definitely family. Definitely knowing about our backgrounds… knowing more about each and every other heritage." She added, "Learning about every other country, that's what I like."
Over 17% of the population in Prince George's County has roots in a Spanish-speaking country, according to the parks department website. In Bowie, the Hispanic population grew to 7% in the 2020 census—up from 5.6% in 2010.
The headliner of the festival was Los Tecuanes De Riverdale performing folkloric dances in eye-catching masks and traditional garb.
In years past, the Hispanic Festival at Lane Manor Park has attracted up to 10,000 people, based on the county parks department's figures. That festival is not being held this year. A much smaller festival, Fiesta de la Familia, will take place at Lane Manor Park Oct. 16. 
It is just one of several countywide events that celebrate the area's Hispanic art and culture. For those who missed the festivities this past weekend, check the county parks and recreation website for other upcoming events.
Correction: This article was updated Sept. 21 to correct the name of past festivals held at Lane Manor Park: the Hispanic Festival and Fiesta de la Familia, which has a different name than the Fall Fiesta recently held in the Bowie area.