Church Yard Sale - St. Matthew's UMC (Bowie) 8/26/23 9am-3pm
Image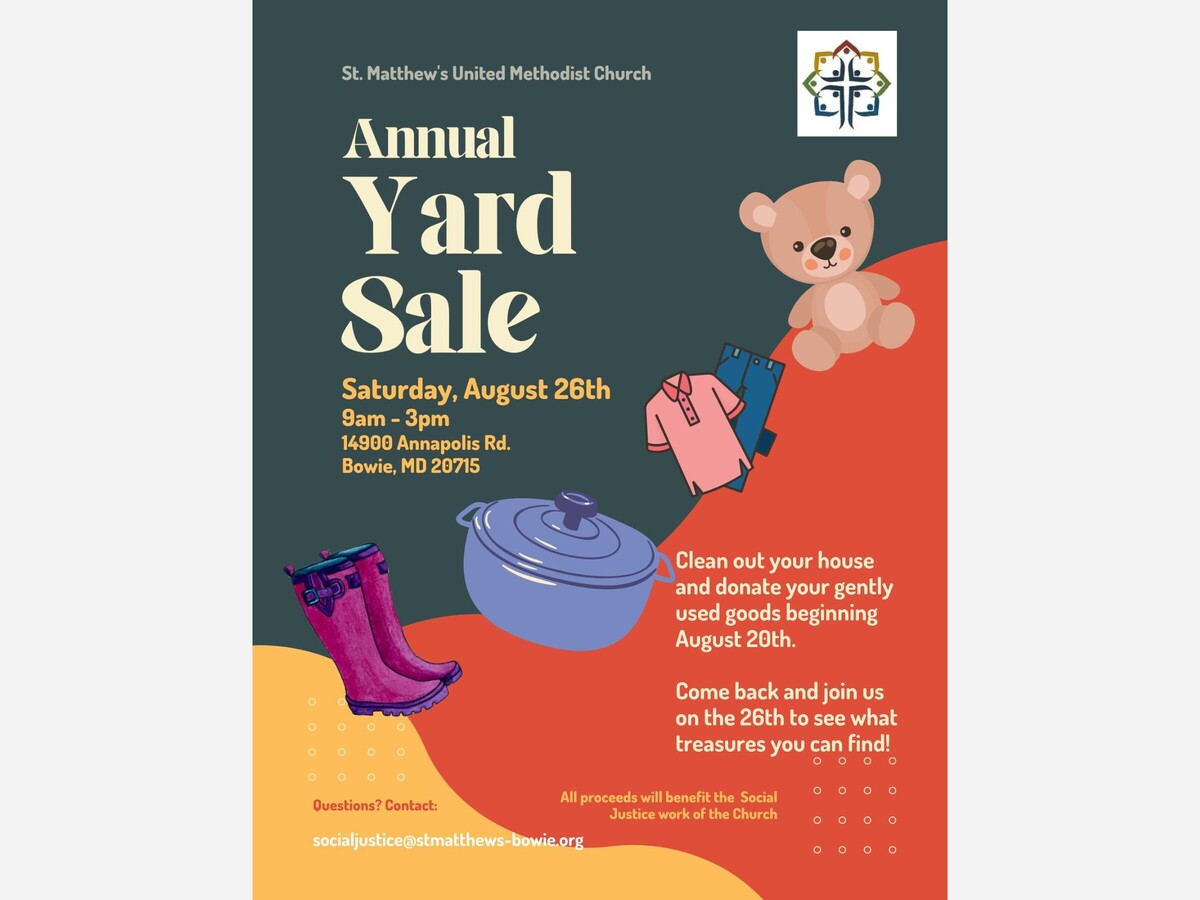 This post expresses the views and opinions of the author(s) and not necessarily that of The Bowie Sun management or staff.
St. Matthew's United Methodist Church (14900 Annapolis Rd, Bowie, MD) is holding their annual yard sale on Sat., Aug. 26th from 9:00 AM to 3:00 PM or until EVERYTHING is sold.
Sale will take up the entire front driveway along rt.450. Watch for our red tube inflatable, Matt, to point the way! First come, first served. Cash and carry only. Rain or shine. Goods priced to move. Ample parking and cold refreshments available.
Items to include a grand assortment of furniture, clothing, books, toys & games, kitchenware, tools, home decor, and so much more.
Have items to donate? Clean out your house and deliver your lightly used goods starting 8/20 for daytime delivery inside Fellowship Hall (front ramp) entrance. Sorry, no items can be left outside.
Proceeds this year to benefit the Social Justice Cmte. Sale questions or interested in learning more about this mission? Contact: socialjustice@stmatthews-bowie.org
St. Matthew's United Methodist Church
14900 Annapolis Road
Bowie, MD 20715
United States