Old Bowie Celebrates! Festival
Image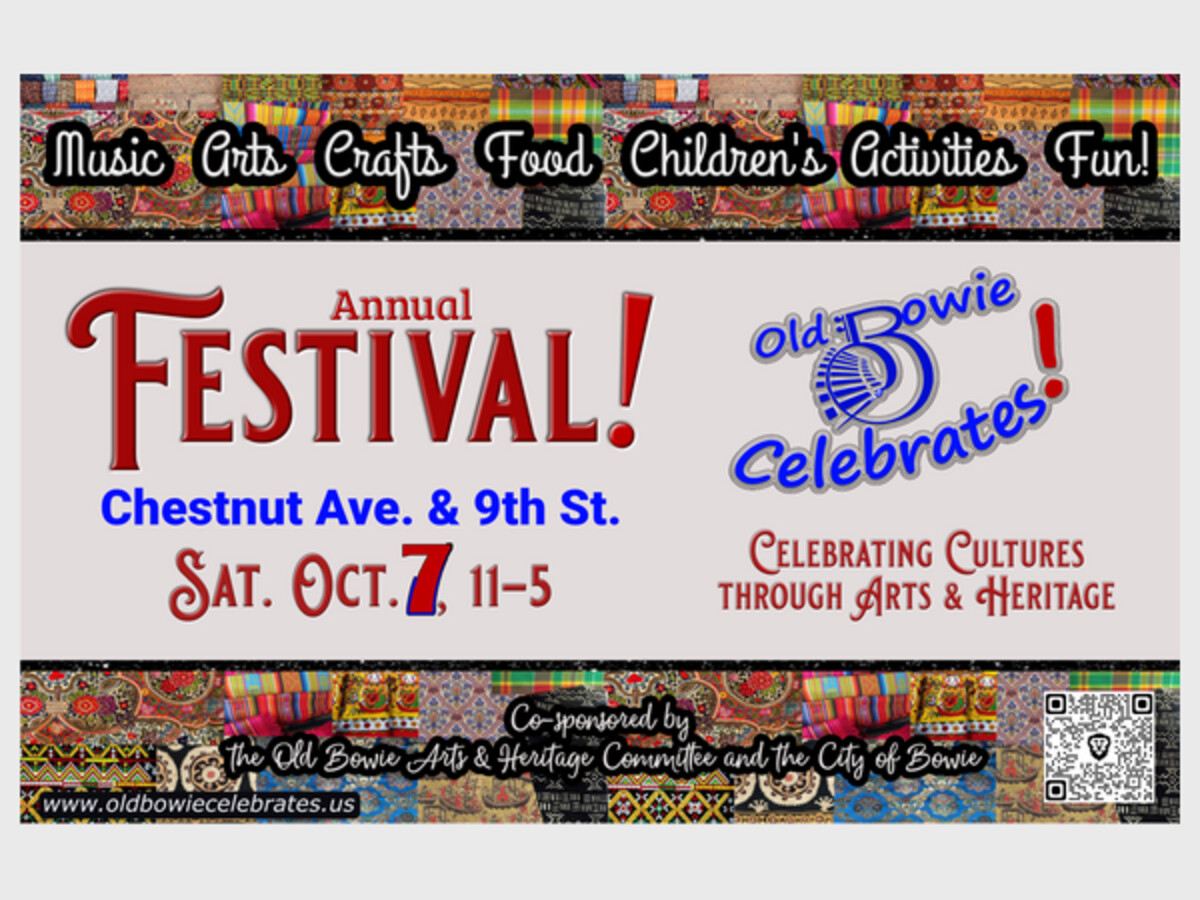 This post expresses the views and opinions of the author(s) and not necessarily that of The Bowie Sun management or staff.
Enjoy a day of family-friendly fun at the Old Bowie Celebrates! Festival on Saturday, October 7, 11 a.m. – 5 p.m. Festivalgoers will enjoy a full day of music and dance performances on multiple stages. This year, one stage is devoted solely to international performances. The festival also features a medley of entertainers including magicians and a stiltwalker; a marble demonstration; and a mini-train to ride along the Heritage Hiking/Bike Trail. Engage your children in hands-on cultural activities, earning them stamps in their festival "passports" and a prize. With a juried art show, arts and craft vendors, and local and ethnic foods, the festival offers something for everyone.
Co-sponsored by the Old Bowie Arts & Heritage Committee and the City of Bowie. Admission is free.
For more information, visit www.OldBowieCelebrates.us.
Old Bowie
Chestnut Avenue & 11th Street
Bowie, MD 20715
United States