Image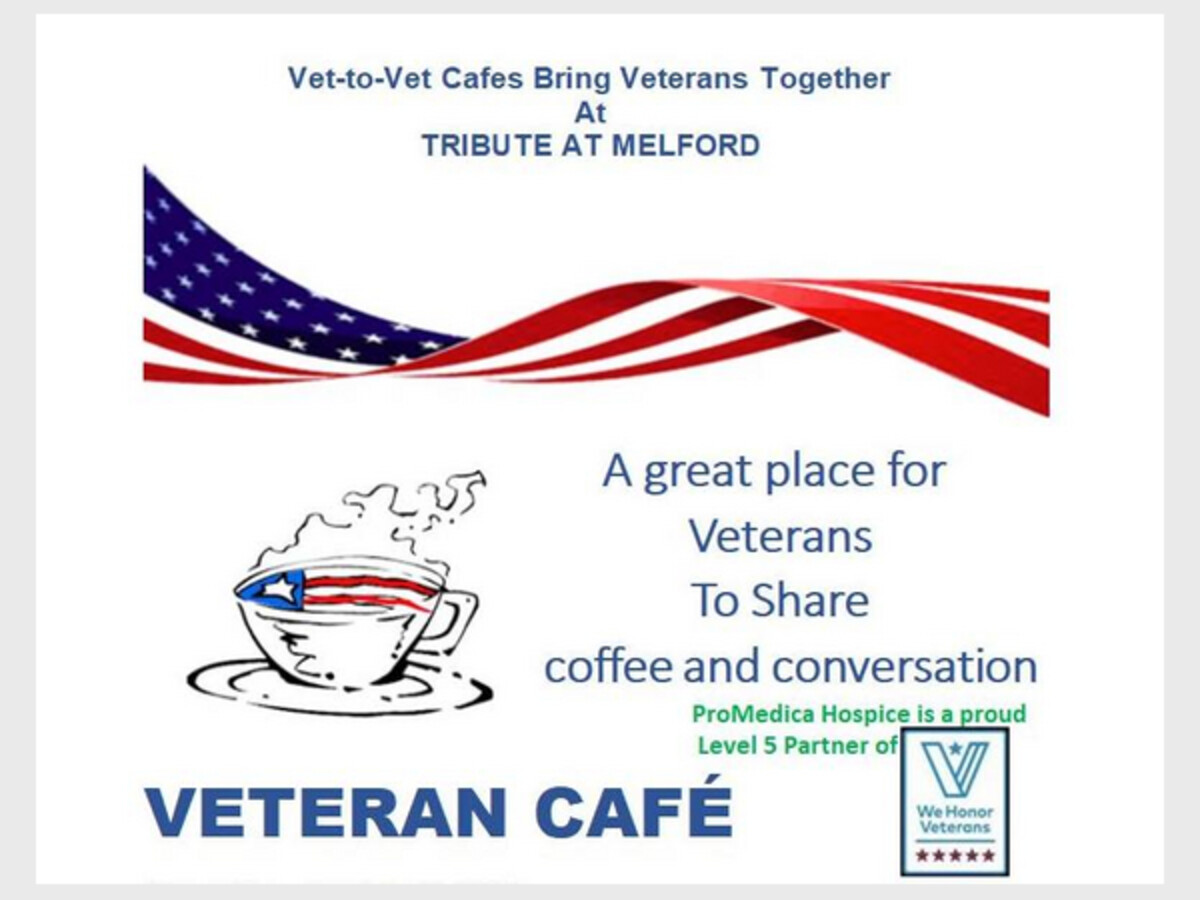 This post expresses the views and opinions of the author(s) and not necessarily that of The Bowie Sun management or staff.
Join us every second Thursday of every month! Local Veterans come together to socialize and reminisce about their days of serving our country, participate in workshops, benefits and health fairs, and more. A local veteran volunteer of ProMedica Hospice and ProMedica staff members facilitates the meetings. Attendees share conversation, coffee, and camaraderie! 
To register, call (240) 264-1692 or email Carolyn Young, Volunteer Coordinator at carolyn.young@promedica.org.
ALL VETERANS ARE WELCOME!
Tribute at Melford
17300 Melford Blvd
Bowie, MD 20715
United States