Auditions for Crowns by 2nd Star Productions
Image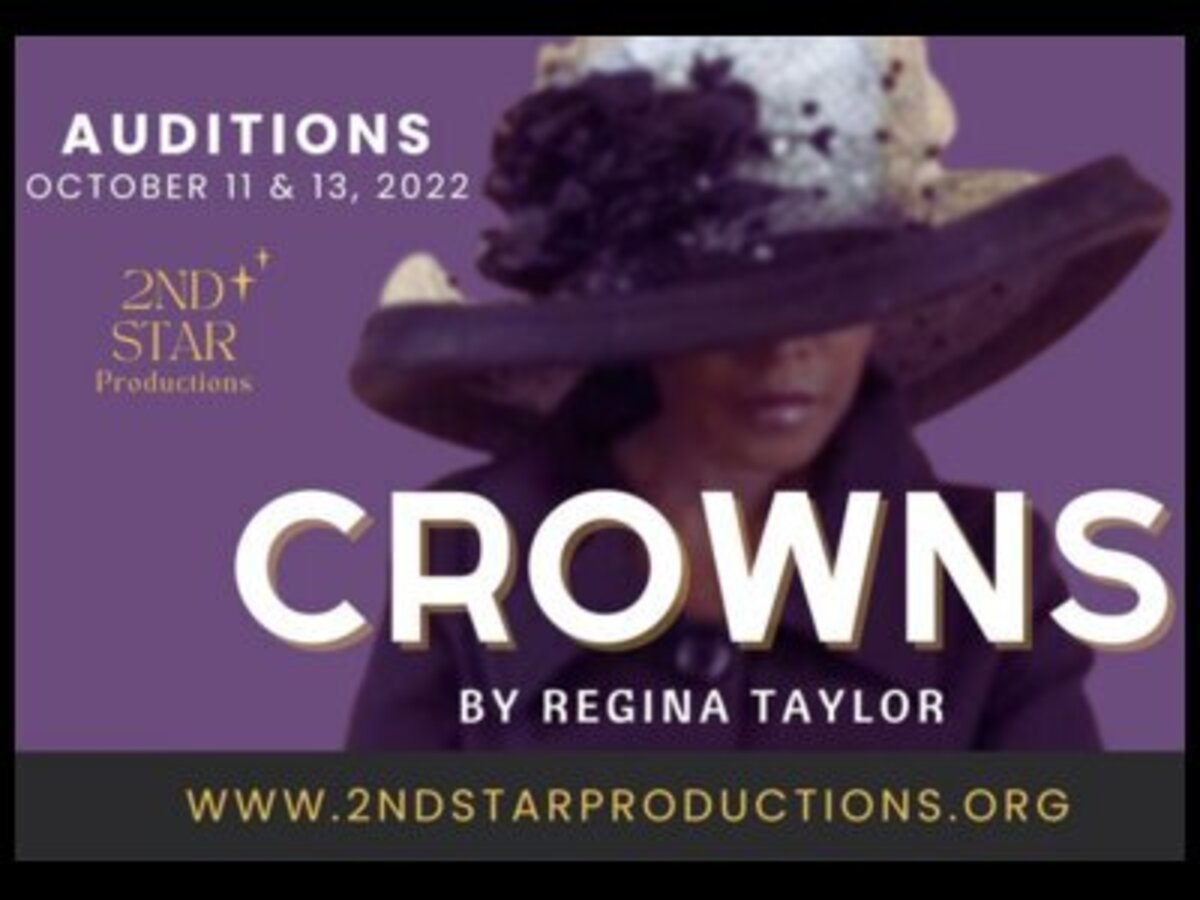 This post expresses the views and opinions of the author(s) and not necessarily that of The Bowie Sun management or staff.
Auditions for Crowns by 2nd Star Productions
A moving and celebratory musical play in which hats become a springboard for an exploration of black history and identity as seen through the eyes of a young black woman who has come down South to stay with her aunt after her brother is killed in Brooklyn. Hats are everywhere, in exquisite variety, and the characters use hats to tell stories concerning everything from the etiquette of hats to their historical and contemporary social functioning. There is a hat for every occasion, from flirting to churchgoing to funerals to baptisms, and the tradition of hats is traced back to African rituals and slavery and forward to the New Testament and current fashion. The conclusion finds the standoffish young woman, whose cultural identity as a young black Brooklyn woman has been so at odds with the more traditional and older Southern blacks, embracing hats and their cultural significance as a part of her own fiercely independent identity.
Director/Choreographer Rikki Lacewell Howie
Music Director LeVar Betts
Producer Cheramie Jackson
Audition Dates & Times: Tuesday, October 11 and Thursday, October 13. 7-9:30 pm (last check in at 9 pm)
Audition Location: The Bowie Playhouse, 16500 Whitemarsh Park Drive, Bowie MD 20715
Performances: February 10 - February 25, 2023, Fridays through Sundays. *Closing Saturday performance is a matinee.
2nd Star is an all-volunteer organization–roles are unpaid.
COVID-19 Policies: 2nd Star is requiring that all participants in our productions are fully-vaccinated and boosted (as eligible). Please bring proof of vaccination to auditions. Auditioners must mask when in the Playhouse, but may unmask for the audition itself if comfortable. Performances will be unmasked (audiences will be masked).
Visit https://www.2ndstarproductions.org/auditions for all the details, character breakdown, sides, and audition form. For additional questions concerning auditions, feel free to email us at info@2ndstarproductions.org.
Bowie Playhouse
16500 White Marsh Pk Dr
Bowie, MD 20715
United States