US Rep. Ivey seeks to raise age for buying semiautomatic firearms
Image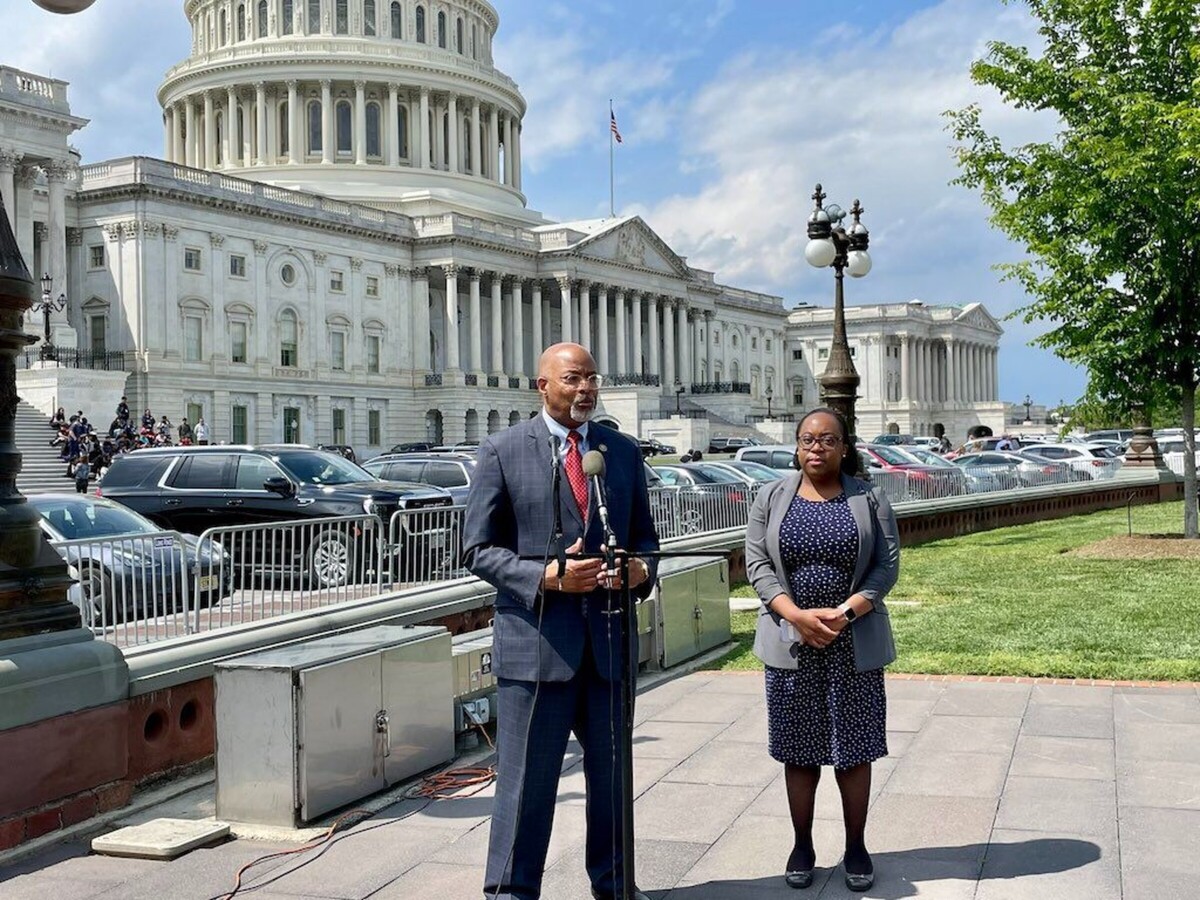 By Yesenia Montenegro
Capital News Service
WASHINGTON – Congressman Glenn Ivey, a Democrat who represents parts of Bowie, is taking on the issue of gun violence in his first bill introduced April 26. 
Ivey's bill, titled Raise the Age Act, would do just that, raise the minimum age to 21 to purchase semiautomatic rifles and shotguns with high-powered centerfire ammunition.
Semiautomatic rifles can release up to 45 rounds per minute, and there is "no justification for a teen to have access to a weapon of this caliber," Ivey tweeted.
During a House floor speech Wednesday, Ivey addressed some of the country's biggest mass shootings at Sandy Hook Elementary School, Marjorie Stoneman Douglas High School and Columbine High School, all of which were committed by 18-, 19- and 20-year-olds.
"Some of my colleagues insist on choosing the Second Amendment over second graders," Ivey said. "They insist on banning books instead of banning assault weapons."
During a Capitol press conference, Ivey was joined by Rep. Mike Thompson, D-California, who is co-author of the bill and chairman of the House Gun Violence Prevention Task Force, and Adzi Vokhiwa, the federal affairs director at Giffords, a gun violence prevention organization.
"We can't stay where we are," Ivey said. "We're having almost a mass shooting every day, probably almost two mass shootings a day here in the United States. We've got to take some steps to try and address it."
"This is a community safety bill," Thompson said. "This is smart legislation, it was legislation that was in our Child Safety Act last year … It's one that we need to take up now and pass on to save lives."
The House Gun Violence Prevention Task Force was formed after the Sandy Hook Elementary School shooting. The task force works within their communities and with outside groups to figure out which "pieces of responsible gun violence prevention legislation would pass, and should pass," Thompson said.
Giffords, one of the legislation's supporters, celebrates its 10-year anniversary this year, which Ivey noted during his introduction of the bill.
"Unfortunately, we've seen all too often that people 18 to 20 have committed horrific acts of violence. We've seen it in Parkland, in Uvalde … in Santa Fe, Texas and many, many other mass shootings," Vokhiwa told reporters.
According to Vokhiwa, people between the ages of 18 and 21 only make up 4% of the population, but are responsible for 17% of homicides.
Ivey has not yet been able to garner bipartisan support for the bill, but he said he has reached out to Republican legislators on the House Judiciary Committee. Some have said they would be willing to have conversations, he said. 
"They're doing active shooter drills in schools now, which has to be scary," Ivey said in an interview with Capital News Service. "When I was a kid we did fire drills, now they're doing active shooter drills instead … I think the real obvious answer is to try and restrict the access to these semiautomatic weapons that are being used in school shootings."
His bill would match the minimum age required to purchase a handgun from a gun dealer with a federal license, which is 21. Exceptions to the proposed law would be active duty military personnel and full-time law enforcement officers.
In February, Ivey along with other Maryland members of Congress announced over $5.1 million in federal funding from the Bipartisan Safer Communities Act to support gun violence prevention programs across the state.
Ivey's bill comes after the Maryland General Assembly earlier this month passed a package of gun bills including HB 0824, which would raise the age from 18 to 21 to lawfully possess a firearm. Maryland Gov. Wes Moore is expected to sign those bills into law, including a proposed ban on carrying handguns in certain places such as schools and child care centers.
Gun rights groups like the National Rifle Association strongly opposed the recently passed Maryland gun bills, saying the U.S. Supreme Court has upheld the right to carry a gun in the case New York State Rifle and Pistol Association v. Bruen.