Washington Senators Meet & Greet
Image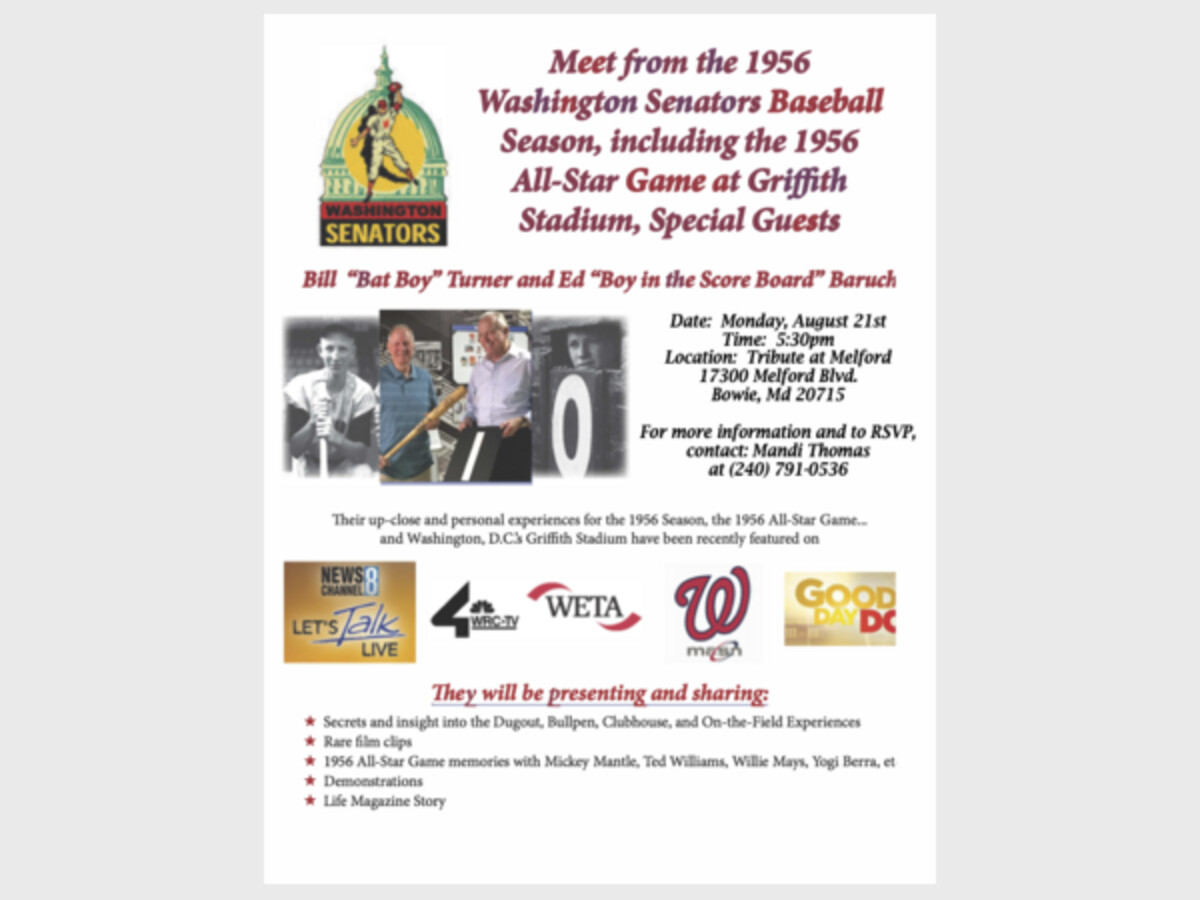 This post expresses the views and opinions of the author(s) and not necessarily that of The Bowie Sun management or staff.
Meet players from the 1956 Washington Senators Baseball Season!
Join us for an evening with Bill "Bat Boy" Turner and Ed "Boy in the Score Board" Baruch, from the 1956 Washington Senators baseball season! Their up-close and personal experiences include memories with Mickey Mantle, Ted Williams, Willie Mays, and Yogi Berra!Come in your Washington baseball attire, if you have any, and be prepared to take a step back in time! 
Enjoy soft pretzels, popcorn, Cracker Jacks, peanuts and sodas as you listen to them recount secrets and insights into the dugout, clubhouse, and on-the-field experiences.We hope to see you there!
For more information and to RSVP, contact Mandi Thomas at (240) 791-0536.
Tribute at Melford
17300 Melford Blvd
Bowie, MD 20715
United States