Tai Chi at Belair Mansion
Image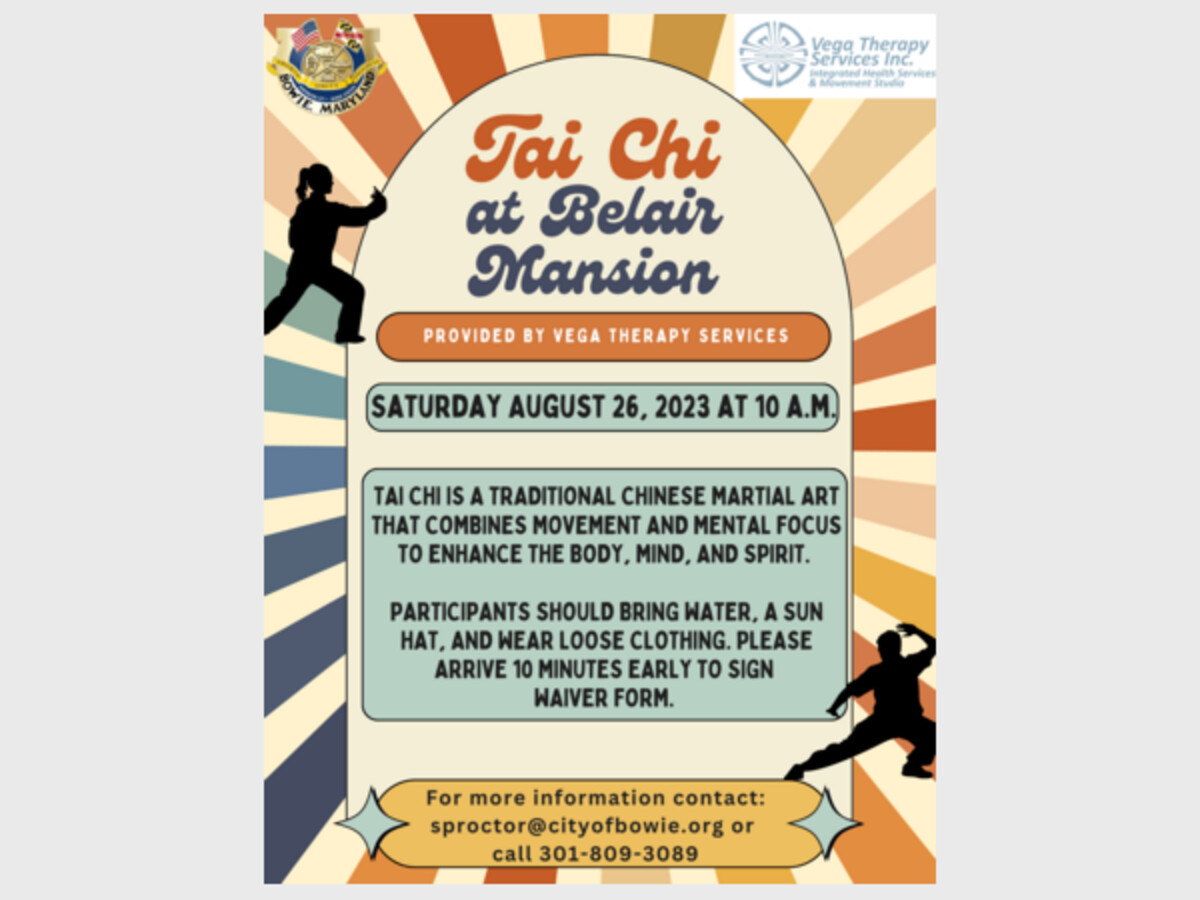 This post expresses the views and opinions of the author(s) and not necessarily that of The Bowie Sun management or staff.
Tai Chi is a Traditional Chinese Martial Art that combines movement and mental focus to enhance the body, mind, and spirit. 
Participants should Bring water, a sun hat, and wear loose clothing. Please Arrive 10 minutes early to sign waiver form. 
---
For more information contact: sproctor@cityofbowie.org or                    call 301-809-3089
Belair Mansion
12207 Tulip Grove Dr.
Bowie, MD 20715
United States