Unpredictable cherry blossom bloom underscores climate change concerns
Image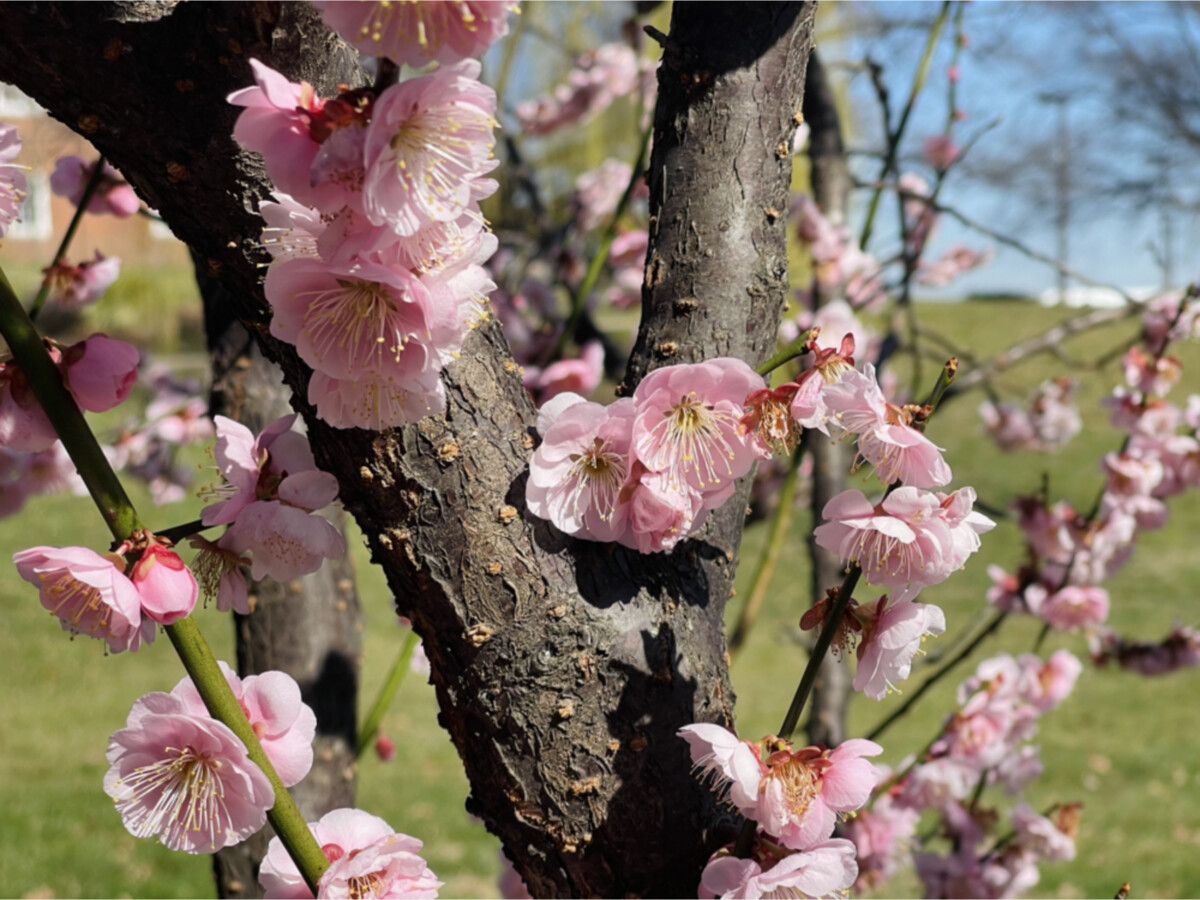 By Hannah Ziegler
Capital News Service
WASHINGTON – After a mild winter in the Washington metro region triggered some local cherry blossom trees to bloom in early February, the National Park Service announced Wednesday that this spring's peak bloom for the iconic trees will occur between March 23-25.
The announcement signals that warmer winter weather across the region may not significantly disrupt the typical bloom cycle for the cherry blossoms around the Tidal Basin, which usually peak around the last week of March or the first week of April each year.
Experts determine the peak bloom for cherry blossoms each year by predicting when roughly 70 percent of the flowers will have puffy, white or pink flowers. This year, experts charged with predicting peak bloom have the lowest confidence in their accuracy in roughly a decade, NPS spokesperson Mike Litterst told Capital News Service.
"Everything is all over the place this year. We're seeing things from the trees that we can't explain," Litterst said. "I think the trees are as confused about the weather as we are."
The fact that some cherry blossom trees across the region had flowers by Valentine's Day this year, paired with the record-breaking temperatures last week that saw Ronald Reagan Washington National Airport reach a daily high temperature of 80 degrees, have triggered climate change concerns among some environmentalists.
Changes in timing for events like the cherry blossom bloom have historically been some of the best indicators of how natural systems around the world respond to climate change, said Matt Fitzpatrick, an ecologist and professor at the University of Maryland Center for Environmental Science.
"A lot of these events are very tightly aligned with climate, especially temperature," Fitzpatrick said. "In any one year we can't just say, 'oh, it's climate change,' but these events have been trending earlier and earlier."
Cherry blossom trees adjust their blooming process depending on the warmth present in the air throughout the late winter and early spring.
The region's mild winter this year made cherry blossoms unable to reach their winter dormancy and gave experts no starting point for how to predict peak bloom this year, Litterst said.
Over the last 70 years, NPS has tracked a temperature increase of about 2.2 degrees on the Tidal Basin, which is ringed with cherry trees, Litterst said. That has corresponded to peak bloom dates moving up by about six days on average.
The cherry blossoms this year would have to reach their peak before mid-March to break a record. The earliest peak bloom in recent history occurred on March 15, 1990.
Cherry blossoms around the Tidal Basin are resilient and have become accustomed to unpredictable spring weather during their 112 years in Washington, Litterst said.
But when cherry blossoms have to adapt to extreme weather patterns in the region, it indicates more drastic environmental issues for other species grappling with the effects of climate change.
"The players in these natural systems, some of them are resilient, some of them are not," Fitzpatrick said. "As these systems keep getting pushed towards an edge, the question is, 'when do we hit the cliff?' That's when things can start to unravel."
Pollinators in the region are a key species that could be affected by unpredictable cherry blossom bloom patterns in the future.
While cherry blossoms and other trees typically rely on temperature cues to determine when to bloom, pollinator emergence depends on other environmental factors, such as daylight duration.
"Let's say we get to a point where the cherry trees bloom so early that the blossoms are out, but the bees aren't here yet to do their part," Litterst said. "The earlier blooming could have a detrimental effect on those interrelationships with other parts of the ecosystem."
If cherry blossoms are in full bloom before pollinators arrive, there can be a "mismatch" in timing for these two organisms. That could leave pollinators without enough food, said David Hawthorne, an associate professor of entomology at the University of Maryland.
Since Tidal Basin cherry blossoms are not native to the ecosystem, pollinators likely won't suffer as much if the trees disappear, Hawthorne said.
But cherry blossoms are a high-profile example of what is happening in hundreds of natural systems across the region grappling with mild winter weather and the effects of climate change.
"We should use these cherry blossoms as an example of important stuff that's happening in the wider world," Hawthorne said. "We obviously care about them because they're local and beautiful and do this thing every spring we celebrate. But they're also telling us what's happening to other trees worldwide."
"It's signaling that something really dramatic is happening out there in the whole world, which means in many places, it is really impactful and could be quite bad," he said.