Students react to shooting and security changes at Bowie State
Image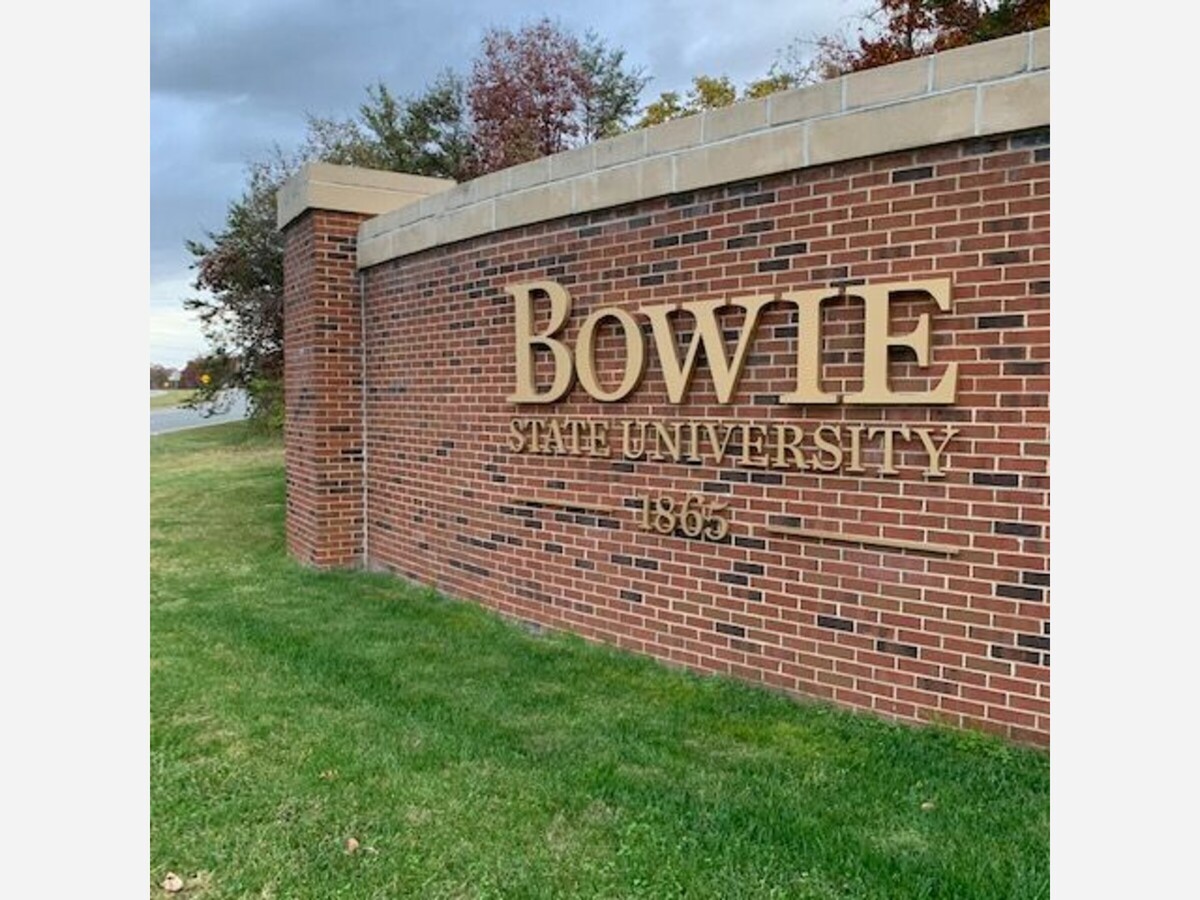 BOWIE, Md. - The sounds of gunfire erupted, ringing louder than the music at the Alpha Phi Alpha Fraternity on the evening of Oct. 7, turning Bowie State University's homecoming celebration into a scene of chaos.
Bowie State student Robert Thomas, a member of Alpha Phi Alpha, witnessed partiers outside his fraternity pushing and shoving for shelter as he took cover behind a tree.
In the week that followed, police patrol and security increased at the historically Black university, said Thomas, who is working toward his master's in business administration.
"I think that students know it's a safe environment … I just don't want it to destroy the reputation," he said of the campus shooting that injured two 19-year-old victims, neither of them from Bowie State.
Thomas was among several students interviewed by The Bowie Sun who recounted the scene that fateful evening and the changes that have occurred as a result, including increased police patrol.
Bowie State junior Kester Ogunlowo was hanging out on the same fraternity plot as Thomas when the shooting started nearby. He was caught in the stampede and pinned beneath a gate where he had been hanging out with friends that night.
"It's really tragic. I hope we can find a way to move past it. But I know it's gonna take some time," said Ogunlowo, a student events leader.
License plate readers to be installed
As Bowie State students took the week off to study and check in on their friends, administrators and police worked to increase campus safety. In addition to the increase in police on campus, license plate readers will be added along with armed security guards at various gated entrances, Bowie State announced Oct. 13.
The Bowie State incident came just days after a homecoming shooting at another historically Black institution, Morgan State University that left five people injured, four of them students.
While police have made an arrest in the Morgan State incident, the investigation is ongoing in the Bowie State shooting. Maryland State Police have described the Bowie State shooting as an "isolated incident" and said investigators have no indication that the shooters or victims were students.
Video and venting on Fizz app
County Council Member Ingrid Watson, whose district includes Bowie, issued a statement the day after the shooting urging anyone with information or social media video related to the case to call the Bowie State Police tips line at 301-860-4688.
Bowie State sophomore Rashard Miller said that a video of the incident was posted on the Fizz app, which appeared to show the moment where the gunshots went off. Miller was in his dorm room when he heard the shots and his "first instinct was to get low." He said he watched long enough to see someone "carried out on a stretcher."
He read some of the concerns and complaints about the incident posted on Fizz. He also listened to the town hall in which he said some attendees suggested installing metal detectors or requiring students to show ID.
Miller took it all in and concluded, "There's a whole bunch of things they could do to change the situation… But at the end of the day, … that stuff is going to happen anywhere."
'Taking a load off'
In addition to the town hall meeting Oct.9, Bowie State also offered counseling services and canceled classes for a week following the shooting.
Bowie State freshman Jerone Scott said that the week off gave him and his peers time to rest and recover. "It takes a load off … to be able to sit back and ponder on what just happened and then be able to come back to your studies and do better," he said.
"Today is the beginning of the healing process," Bowie State University President Aminta Breaux said in announcing the canceled classes. "Don't let any one event define who we are."
A campus that was filled with celebration and music during homecoming week was instead filled with the sounds of chirping birds and motors running as many students left campus for the week off. Students were greeted by alumni when classes resumed Oct. 16.
"This has been a very peaceful campus all these years for me," said Bowie State technology analyst Azubuike Enwere, who has worked for the university for the past four years. "I love this serenity and the environment," he said.
So when Enwere learned of the shooting, he said he was "shocked, baffled."
Troopers from the Maryland State Police Department responded to the shooting in front of the Center for Business and Graduate Studies building on Bowie State University's campus around 11:30 p.m., according to a police investigation.
The two male victims, neither of them students at Bowie State or Morgan State University, were hospitalized due to their injuries from gunshot wounds, according to police.
Tightly packed homecoming crowd
Morgan State students attended the Bowie State homecoming because their homecoming events had been canceled due to the shooting on that campus just days earlier. Both schools are recognized as historically Black colleges or universities, or HBCUs, whose homecoming events typically draw alumni as well as students.
"It's homecoming; I went to an HBCU; it draws in crowds from all over, it's a celebratory event," Maryland State Police Maj. Kenny Brown said at a press conference the day after the Bowie State shooting.
"Last year was pretty populated but nowhere as near as this year," Jasmine Obasogie, a junior at Bowie State said in recalling the homecomings she had attended on campus since 2021.
"It was diverted to Bowie State and increased the capacity as well," Thomas, the fraternity member, said of the Morgan State visitors. "So I think those are also factors in the tightness of the crowd."
Hasfat Teslim, a freshman commuter student serving in the Army National Guard, said: "I just feel like Bowie [State] should have been more prepared. You're inviting the school that just had a shooting. So what makes you think that they wouldn't come on this campus?"
There was a significant increase in police and security on Bowie State campus during homecoming weekend, which "enabled a quick response to the scene,"Breaux said in a statement issued the day after the shooting.
Police have said they don't believe the shooter was from Morgan State or Bowie State. Investigators are unaware of what led up to the Bowie State shooting, but it is believed that there was more than one shooter, based on preliminary information.
Baltimore police announced Oct. 12 the arrest of a 17-year-old male in connection with the Morgan State shooting. Detectives have also issued an arrest warrant for a 18-year-old Jovan Williams in connection with that shooting.
---
Brendan Weissel is a student reporter in the 2023 University of Maryland Local News Network. Similarly, journalism students across the country are filling the gap in local news amid a decline in U.S. newspapers. To learn more, check out the Center for Community News.
---
---