Bowie-based entrepreneur seeks patent for voice advertising system
Image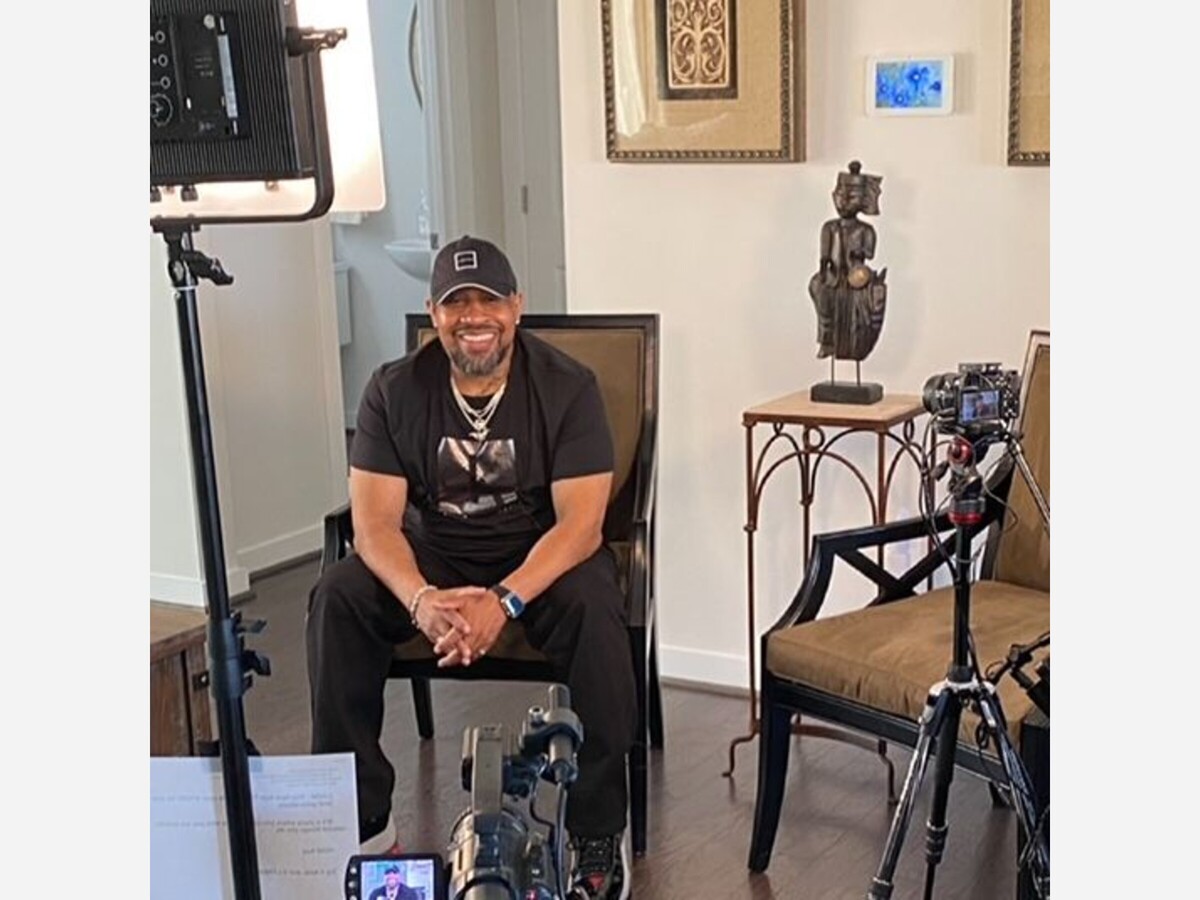 BOWIE, Md. — Hey, Alexa, Siri and Google.
Find pizza deals in Bowie, Maryland.
Go ahead, try asking a smart speaker or other voice assistant that question. Believe it or not, these voice-enabled devices can't yet rattle off real-time deals verbally.
But Bowie-based Just Go Live Corp. has developed software that would make it possible for smart speakers and other voice assistants to "voice advertise" deals near you.
The company's voice marketing technology could have sweeping implications for the local news industry, which has seen shrinking revenue as Google and Facebook dominate the digital ad market. "I literally want to do my part to save the newspaper industry," Just Go Live founder Stephen Byrd said.
Facing increased scrutiny for their use of targeted ads, Google and Facebook could leave an opening for competitors seeking to avoid the privacy concerns of personalized advertising. The U.S. Supreme Court will hear oral arguments Feb. 21 on whether Google can be held responsible for its targeted recommendations. The next day, the high court will hear a related case involving Twitter.
Like many consumers, Byrd said he is not a fan of being tracked and targeted by ads that don't interest him. "I came up with a system that was more centered around not bombarding people with ads," he said.
The AI-based voice marketing system invented by Byrd integrates with existing search engines and voice assistants to read real-time deals in response to a customer query.
Local and national advertisers who sign up to run promotions through the app could update their deals instantly, a feature Byrd hopes will reduce the time it takes for newspapers and magazines to close an advertising deal. The cost for publications would be based on readership levels, Byrd said.
News organizations could place their own logo on the voice marketing app, which has the capability to read stories as well as deals in response to customer queries. A few voice ads could run before a story is read, and the deal category could be matched to a certain news topic, such as sports deals in the sports section.
Byrd expects the Just Go Live app will roll out to newspapers and magazines this spring, possibly in May to early June. He plans to demonstrate the app at the Online News Association conference in August and the National Newspaper Association convention in September.
The longtime Bowie resident currently holds several pending patents for his voice marketing system, which "provides live offers or business promotions based on customer's area or zip code, GPS location, or nearby landmarks," according to his patent applications filed with the U.S. Patent and Trademark Office.
A Facebook Start team member, Byrd currently is in talks with major tech firms to license or sell his voice advertising system.
A next-generation digital advertising deal with Big Tech could be in the billions if a past landmark deal is any indication. Google acquired the online advertising company DoubleClick for a reported $3.1 billion in 2008.
In the event of a major licensing deal or acquisition, Byrd plans to use a portion of the funds to build coffeehouse tech hubs in Bowie, Upper Marlboro and possibly other locations in Prince George's County, at a cost of about up to $2.5 million per hub.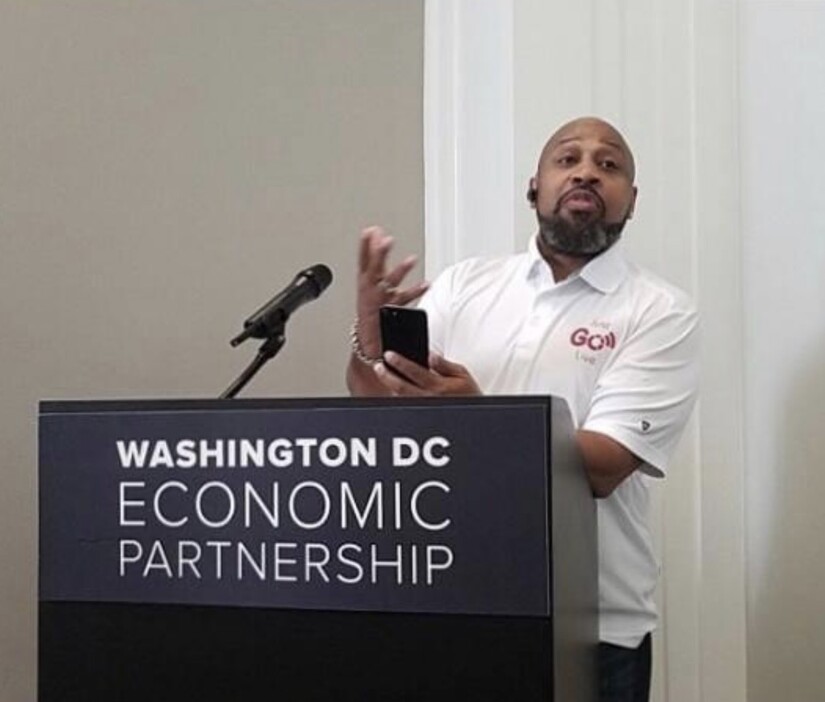 Byrd is hoping to seize on the current trend toward voice-enabled devices. By 2022, voice-enabled devices will have a presence in some 55% of U.S. households and account for an estimated $40 billion in purchases, according to the Association of National Advertisers, citing data from OC&C Strategy Consultants.
Some voice assistants like Apple's Siri already display coupons or search results for "deals near me."
In the e-commerce space, eBay partnered with Google Assistant in 2020 to integrate voice queries within the eBay app. In a blog post at the time, the company stated that this was its "first mainstream experience in the voice sphere: integrating the eBay app with Google's Assistant."
But the Just Go Live system would tell customers about real-time deals over a speaker without the need for visuals on a screen. "Where it crosses over, is when it starts to give you the deals, promos and specials for that particular item through voice," Byrd said.
The name of the news organization would be the name that the app responds to when customers voice-search deals. As Byrd explained, if a customer is out jogging and then realizes it's almost time for lunch, "they could just talk into that mic and say, 'Hey, looking for lunch… whatever you call your app name.' It'd be just like you call Siri. 'Hey, give me the pizza deals.' And it's gonna pull from your database."
"They don't want to be tied to their screen. They want to be free to be on-the-go and get their information," he said of consumers.
Some 71% of Americans would rather use a voice assistant to search for something rather than typing a search online, according to a 2019 report by PwC. "The advertising landscape on voice assistants is ripe with opportunity, but it needs to be cautiously approached by businesses," the PwC report stated, warning against "invasive or annoying ads."
Byrd currently has voice marketing patents pending in multiple countries, including Australia, Canada, India and the United Kingdom.
Typically, it can take up to three years for a U.S. patent application to be reviewed, Byrd said. He anticipates a decision soon given that he is coming up on the three-year mark when he filed his set of patents.
The provisional patent was filed in 2019 while the more detailed "utility" patent application was filed in March 2020.
This isn't Byrd's first tech venture, but it is the first time he has sought a software patent — a lesson he learned the hard way.
His company, Just Go Live, is aptly named after software he developed for music artists to livestream their performances and receive payment for sales. Frustrated with the time it took to upload videos, he figured out how to go live on social media platforms in 2009-2010 before the advent of Periscope.
He created a way to go live on Facebook before there was Facebook Live. "We went live on Facebook three years before Facebook got it," said Byrd, who said he demonstrated the technology at a Miami trade show over a decade ago.
His lesson learned for other techpreneurs: Focus on protecting the product right from the start before building the company. That's easier said than done for bootstrapping startups. Getting a provisional patent is one thing, hiring patent attorneys to defend a patent could involve serious cash, Byrd acknowledged.
A major concern for Byrd is the threat of having his technology reverse engineered, a problem that he said historically has set back Black inventors. This threat is increased, he said, "if there is no patent in place."
Byrd used the revenue he made in the music and entertainment industry to fund his latest venture building the API for integrating into existing voice-assisted systems.
The serial entrepreneur is the executive producer and owner of the show "Hip Hop Raw & Uncut Concert Series," which previously aired on Starz Entertainment. He recently signed a royalty deal with MVD Entertainment Group for the show to air on Amazon Prime, Tubi and Apple TV. 
The father of three daughters, all graduates of historically Black Bowie State University, is no stranger to publishing. He previously acquired The Employment Guide newspaper and sold it to Trader Publishing.
So what else is this inventor working on? Byrd has a separate pending patent for an idea that is literally out of this world: space vending machines filled with snacks, toiletries and tools that could be rocketed to the International Space Station.
"I want to be at the forefront of anything that can be a disrupter in the world of technology," Byrd said.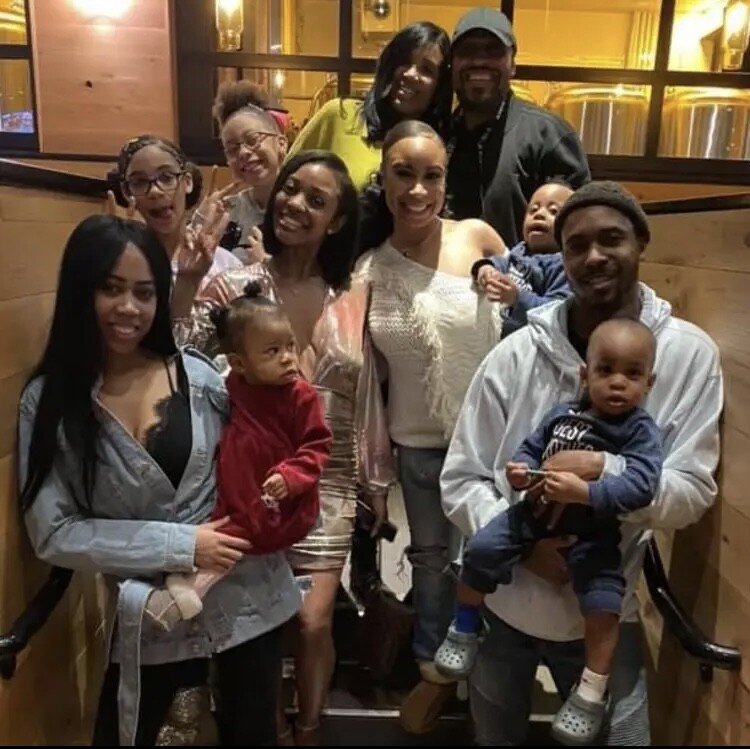 ---
---
This story was updated Feb. 23 to insert a family photo and a video dated June 2013 demonstrating Stephen Byrd's live video technology.