Citizens, advocates react to legal marijuana as lawmakers begin to hash out retail market
Image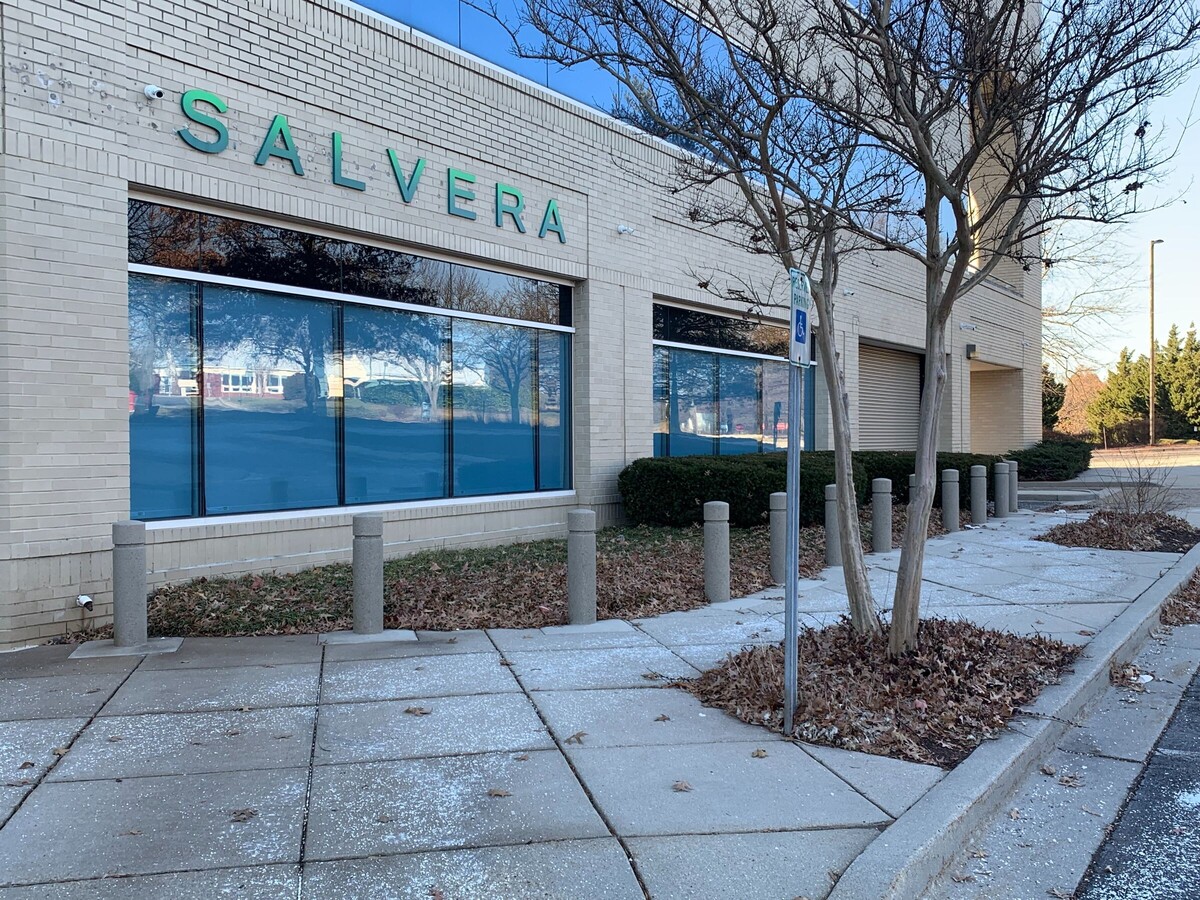 With additional reporting by Austin Cole
Now that Marylanders have approved a ballot measure to legalize recreational marijuana, the focus has turned to the retail market and calls for further reforms—issues that are expected to come up in the 2023 legislative session.
Maryland's licensed medical marijuana dispensaries, including Bowie-based Salvera, currently provide cannabis for medical reasons only. The ballot measure did not establish a retail market for non-medical marijuana.
The Maryland General Assembly is expected to take up the issue of how to regulate and tax cannabis during the new legislative session that resumes Jan. 11, according to the Maryland Medical Cannabis Commission, which oversees dispensary licensing.
Representatives of Salvera in Bowie did not immediately respond to repeated requests for comment on what impact, if any, legalized marijuana could have for the business. The company, located near Bowie Town Center, is described as locally and black-owned in a December 2022 article by Maryland Leaf magazine.
Cannabis legislation, which goes into effect on July 1, 2023, would give anyone 21 and older the constitutional right to have a personal amount of marijuana of up to 1.5 ounces without facing fines.
Still unclear is whether medical marijuana dispensaries would be allowed to expand into non-medical marijuana sales. That question is "still up in the air, and that's going to be left up to legislators come January 11," said Jon Kozesky, executive director of Maryland Medical Dispensary Association.
He added, "I would very much expect, given the opportunity, that the vast majority of our medical licensees will expand into the recreational space. But that's going to be dependent upon the rules and regulations that our legislators decide."
Market demand for marijuana in Maryland is "robust," Michael Sofis, director of research at Cannabis Public Policy Consulting, told state lawmakers Jan. 5. "So if you don't provide enough dispensaries, people are going to keep using illicit [marijuana]," he said in a virtual presentation to the Cannabis Referendum and Legalization Workgroup.
Maryland already has 300 dispensaries, according to a study by the cannabis consulting firm, which recommends a total of 500 dispensaries in Maryland to meet demand, 48 in Prince George's County alone.
Incentives for minority entrepreneurs
While the marijuana ballot initiative, known as Question 4, legalizes recreational marijuana, a companion bill that passed contained numerous reforms and other provisions, including a fund to assist small, minority, and women-owned businesses in the cannabis industry.
"The expansion of the market, the incentives for entrepreneurs to get into the space, certainly [the legislation] had a number of benefits," said Kozesky. He said his trade association represents nearly 76% of Maryland's medical dispensaries, and its Project Dream initiative has fought for incentives for women and minority business owners.
"There are a tremendous number of hurdles to be an entrepreneur in this space, and issue 4 takes a huge leap forward in breaking down some of those barriers," Kozesky said.
Currently, relatively few of Maryland's medical marijuana dispensary licenses are minority-owned, based on media reports and dispensary directories like Leafly. Most states do not release data on dispensary license demographics, but the National Hispanic Cannabis Council found that 4 out of 5 licenses nationwide are for non-minority owners.
Local citizens react to legalized marijuana
Some local residents say they are concerned that legalized marijuana could have unintended consequences, such as increased unsafe driving, negative influences on youth or even child neglect cases.
Largo resident Stanford Fraser, who ran unsuccessfully for an at-large seat on the Prince George's County Council and participated in a September 2022 town hall on legalized marijuana, is in favor of the legislation. But Fraser, a public defender, doesn't want parents unfairly targeted for child neglect due to legal use of marijuana.
Pointing to states like Colorado, Fraser said, "When they first legalized marijuana, it was still a basis for child protective services to do, like, abuse and neglect cases, even though it was a legal substance." It's a scenario that he hopes can be addressed before the bill takes effect, "making sure that some of the, I guess, collateral consequences involved… making sure that we don't continue that," Fraser said.
State lawmakers held hearings last spring on the issue of child neglect and marijuana use. The Maryland Office of the Public Defender testified at the time in favor of legislation making it clear that child neglect does not include marijuana use unless the child is harmed or injured as a result of the person's marijuana use.
Of the nearly 2 million Marylanders that voted on the marijuana ballot measure, over 67% voted "yes" to legalize adult use of cannabis, according to the state Board of Elections.
Workgroup weighs safety issues 
Bowie resident Tawanna Brown, who said she leans left, was among the 32.8% that voted no on the marijuana ballot question. Brown, 48, expressed concern about the effect of legalized marijuana on youth and driving. "I feel like with drinking and driving, of course, you can recognize the blood alcohol content in someone… How can you tell when someone is too high?" Brown asked.
According to the commission's fact sheet on cannabis and driving, "Law enforcement officers can make a cannabis DUI arrest if they observe impairment using a standard field sobriety test (roadside test)." The House cannabis workgroup heard a presentation Dec. 20 on testing drivers and workers for marijuana.
The American Civil Liberties Union (ACLU) is calling for a ban on police stops and warrantless searches based on marijuana odor. Bowie Police Department was unable to immediately provide data on arrests or prosecutions for driving while under the influence of marijuana.
Brown also raised concerns about the potential effects of legalized marijuana on "young people who are highly impressionable." She added, "I mean, we see it even in the music videos and things like that; they try to emulate the people that they look up to."
Smart Approaches to Marijuana, a group that is considering a legal challenge to Maryland's marijuana legalization, has warned that young people are using a new form of highly potent marijuana and that Temple University researchers have found that legalization led to higher use among youth.
The cannabis reform bill requires studies of legalized marijuana and its impact on younger people and driver safety.
County activists seek racial justice
The bill also aims to address racial bias in cannabis-related drug cases, creating a process to expunge cases involving smaller quantities of cannabis—less than 10 grams. It also lowers the penalties for possession of larger quantities, up to 2.5 ounces, a provision that took effect Jan. 1.
But some advocates of the legislation plan to push for further reforms during the 2023 legislative session.
Progressive Maryland and PG Changemakers, an activist group in Prince George's County, circulated a petition in December calling for several amendments to the cannabis bill, including a provision that would release those held on cannabis-related sentences. The petition stated: "Black Marylanders have been twice as likely to be arrested for cannabis possession as Whites, despite usage remaining equal across racial groups."
Studies have shown that Blacks are more likely to be arrested, charged or incarcerated for marijuana, even though the rate of marijuana use is roughly the same across racial groups, according to a legislative analysis.
---
---