Bowie neighbors launch Batteries Plus store together
Image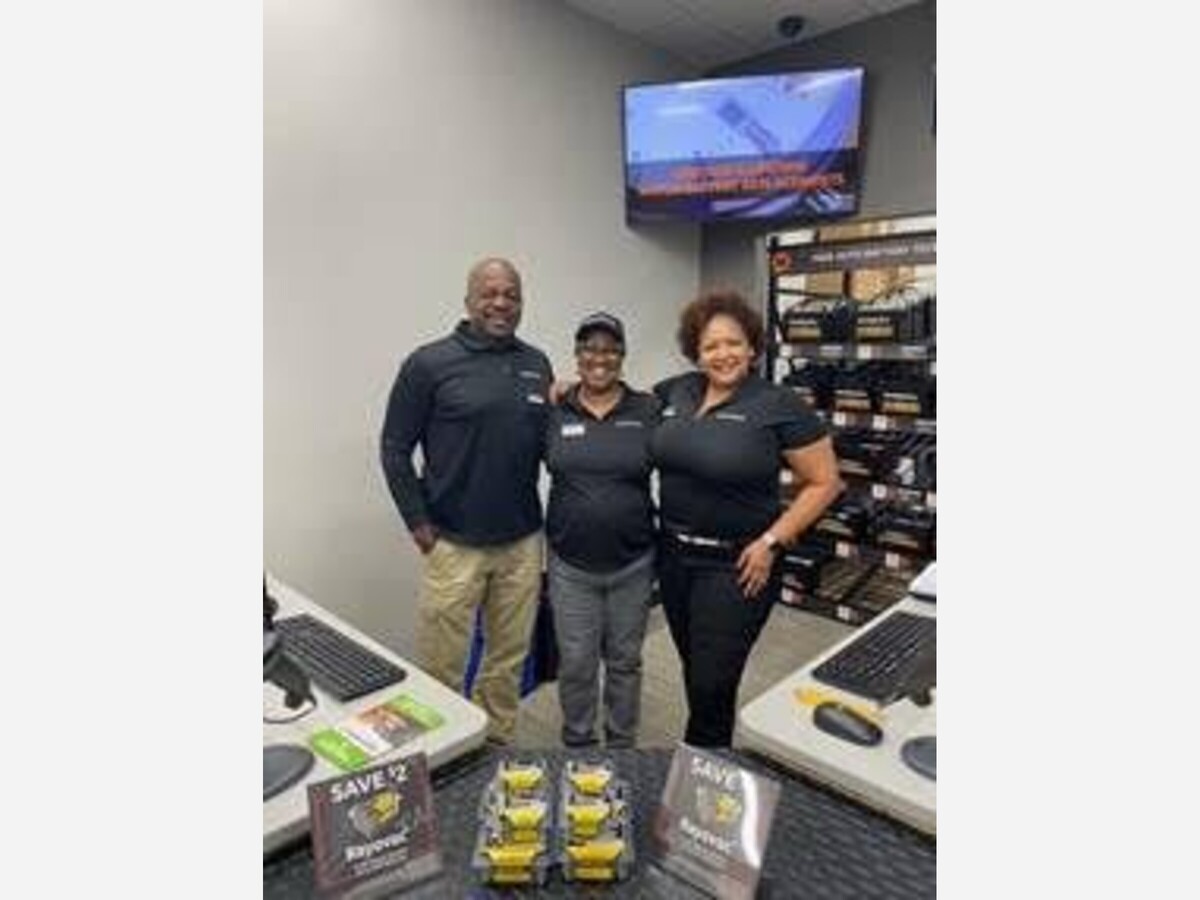 BOWIE, Md. - A Bowie couple recently opened a Batteries Plus store that they described as an "essential business" during the pandemic or a power outage.
The grand opening of Batteries Plus in Bowie was held Nov. 10 at its location in Collington Plaza off Route 301. Owners Peter Agbro and his wife Deidra Agbro found the location with the help of their neighbor, Tameiko Prentice, who is a realtor and the store manager.
While many businesses shuttered during the pandemic, Batteries Plus stores across the country kept their doors open by supplying batteries for vehicles, laptops, mobile phones, medical devices and other electronics, according to a company press release.
"After COVID and all these storms that we've had in the past, we realized that a lot of the businesses like ours were essential businesses and stayed open during that time," Peter said in an interview. "And then also looking at the future, the way fossil fuel is going to be the past," he foresees a positive outlook for the battery business.
Having lived in Bowie for 18 years, Diedra said storms can knock out power for a day or more. "You need the power source, and most power sources run through batteries," she said in an interview. And with more people home during the pandemic, more people are using battery power, she said.
For Peter and Deidra, this is their first entrepreneurial venture together as a couple. Though, Peter is not new to the world of entrepreneurship. He emigrated from Nigeria to the United States in 1987 and started his own janitorial service in 1993, one he still owns and operates to this day, Peter said.
"And so it came to a point where I decided well, you know, I wanted to be my own boss," Peter said.
Deidra worked for a few government agencies and retired from Marriott in food service. As she was nearing retirement, the couple began thinking, "we really need to invest in something," Deidra said. "Retirement funds don't look great for us or anybody really," she said. That's when they decided to start a franchise.
Peter sees their store as having an advantage over larger stores that carry a variety of goods. "This can be compared to the old Radio Shack, where you know, the community could come in, get what they want when they needed it, versus having to go to a big department store or whatever, and just walk around and not have the attention that a small store would provide to them," he said.
"When they walk in here, they can ask for something, we would take them to the product, versus tell them to go searching for it."
The new store is stocked with an assortment of batteries for cars, watches, iPhones and keyfobs as well as security cameras, motion sensors, cell phone accessories, flashlights and a variety of light bulbs.
"Peter, Deidra, Tameiko and the new Batteries Plus location will be an excellent addition to our team," Scott Williams, CEO of Batteries Plus, stated in a company press release. The Wisconsin-based firm was founded in 1988 and specializes in light bulbs and device repair as well as batteries. Batteries Plus has been consistently ranked a top franchise by Entrepreneur Magazine.
---
---