Amid crime and high prices, Bowie voters sought 'change' in this election
Image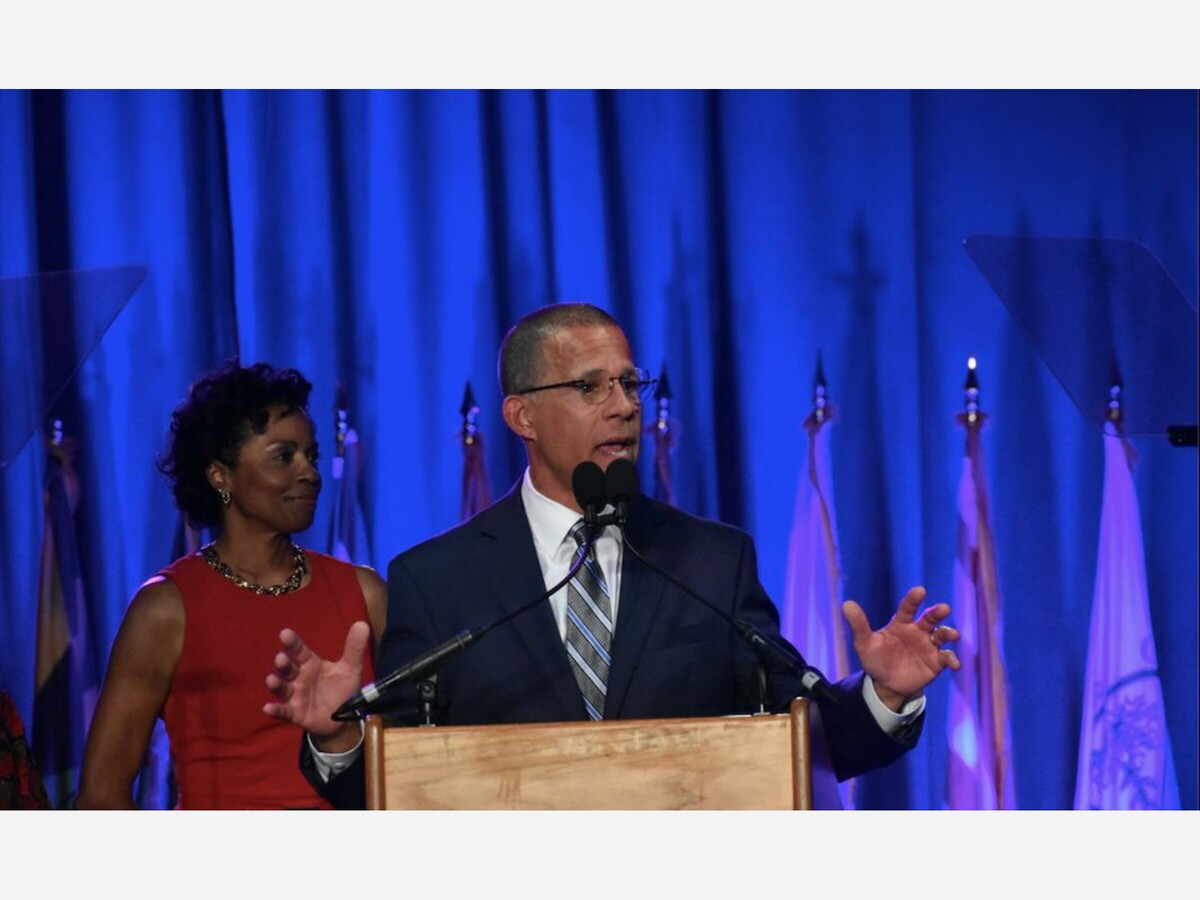 With additional reporting by Austin Cole and Capital News Service 
BOWIE, Md. - Maryland's historic election will need to result in an improved economy and reduced crime to satisfy some local voters, based on election day interviews.
Maryland elected Wes Moore as its first Black governor and Aruna Miller as the first Indian American lieutenant governor. Anthony Brown is the first Black attorney general and Del. Brooke Lierman is the first woman comptroller. 
"We won big this year!" Devane Wright, regional organizer for Progressive Maryland in Prince George's County, declared in an email to supporters the morning after the election. "However, there is still a significant amount of work to be done to protect our legislative and electoral gains and to make Prince George's a better place for us all to live, work, and play," Wright wrote.
Bowie voters, both liberal leaning and conservative, signaled their unhappiness with crime and inflation during election day interviews.
After casting her vote at Yorktown Elementary School on election night, Bowie resident Julia Sanders described the type of leadership she was looking for at all levels of government: "People who look out for the people - not just for themselves."
"We need change. It's too much crime. People don't have affordable places to live," Sanders said. "Health care in this country is horrible. We need people to fight for us," she said.
Moore often told the story of how his father lacked basic health care and died from a treatable virus. "I have seen how a society with broken policies can leave its people broken, too," the governor-elect said in an email Nov. 9 after his win. "'Leave nobody behind' is not just a slogan. It is the value that will guide me as Governor," Moore wrote.
Wearing a shirt emblazoned with the words "Ultra MAGA," Bowie resident Andy DeCicco said, "That pretty much sums it up for you, right?"
The single father said education, inflation and crime were key issues for him. "All the same things I think everyone's thinking about," DeCicco said outside Yorktown Elementary on election day. The 54-year-old grew up in the county and said the level of crime in the last year has gotten "really worse."
Del. Dan Cox, the Republican challenger in the governor's race, congratulated Moore in a lengthy statement, in which he also expressed "complete surprise" at the outcome of his race. Republicans had counted on a "red wave" but came up short in some key races.
Cox supporter Don Powell of Bowie said he basically voted for the party ticket knowing that Cox "is probably not going to win." Powell said he doesn't see as much crime in Bowie as other parts of the county. As far as his top concerns, crime still ranks high. "Crime, the economy and trying to get somebody in the office who is going to take care of the people of Maryland."
"I'm about to go to the grocery store and pay triple the amount of money. Gas I bought yesterday was $3.75. All those kinds of things," Mary Tutman of Bowie said after casting her vote for GOP candidates. With so many unopposed Democrats in the general election, it left Tutman with "very few" Republicans to vote for.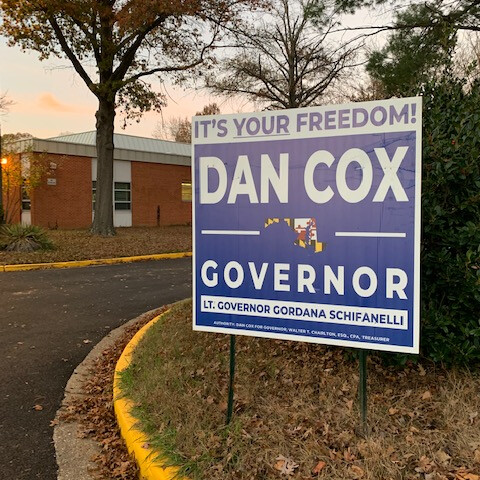 Others were motivated to vote on the ballot question regarding legalized marijuana.
Bowie resident Marcia Saylors voted in favor to fund schools and community colleges as well as to legalize marijuana. "There's no reason to criminalize it," she said.
"I thought that one of the things that should be legal is marijuana," said a Bowie voter named Sal. In recovery from drug and alcohol abuse, he would only give his first name. I know that marijuana is actually one of those things that can actually help people versus taking psych meds."
Question four on the Maryland ballot passed, paving the way for Marylanders 21 years and older to legally use, carry and grow recreational marijuana beginning July 1, 2023.
But the group Smart Approaches to Marijuana (SAM) Action is seeking to challenge legalized marijuana in Maryland. "Many Maryland voters likely thought they were approving adult use, not massive commercialization and pot shops in their neighborhoods. We are exploring legal challenges to this initiative because it was so deceptively written," Kevin Sabet, President of SAM Action, wrote to supporters following the election.
Sal also said that "it's time for change. We're in an era of renewable energy and to go towards things like solar power and things of that nature would be beneficial for the state of Maryland."
The League of Conservation Voters of Maryland endorsed Moore, Brown and Lierman and vowed to hold the incoming administration accountable for their pro-environment policies.
The ACLU hailed the November elections as a victory for reproductive freedom and voter rights.
Michael Peroutka, Brown's Republican challenger for attorney general, has a different view. He said in an email Nov. 10 that there were "many suspicious incidents" reported during this election and that it was "presumptuous" for Brown and Moore to declare victory. "I plan to investigate these strange occurrences and I do not plan to concede the race," Peroutka wrote.
Lierman's opponent, Harford County Executive Barry Glassman, has conceded.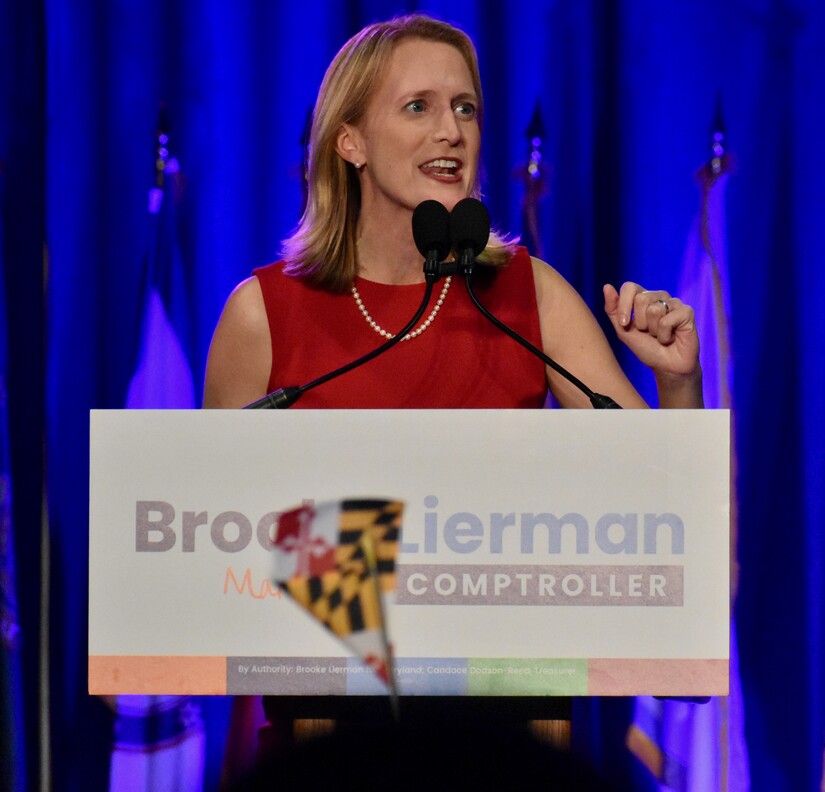 ---
---