Possible recounts loom as county certifies election
Image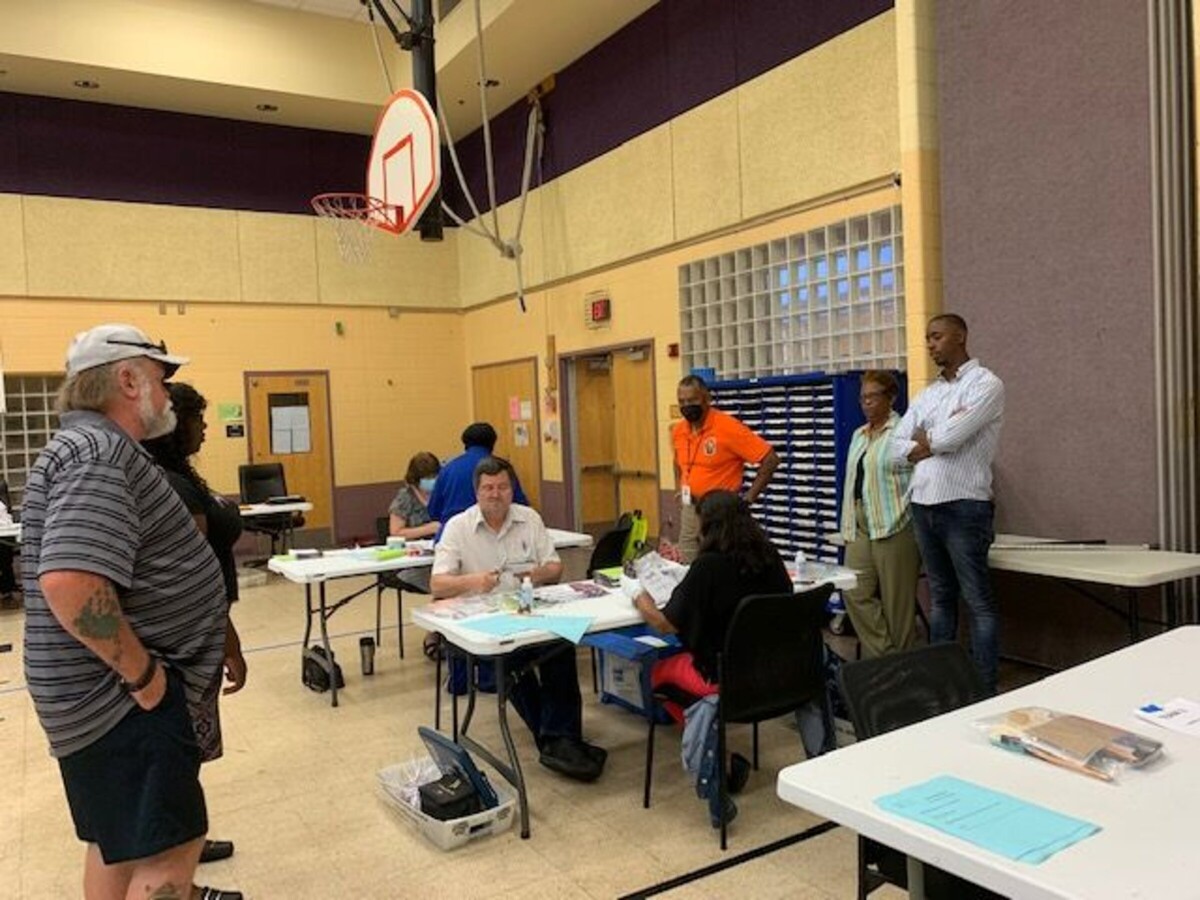 Bowie Sun intern Dejah Miles contributed to this report.
MITCHELLVILLE, Md. - After counting a record number of mail-in ballots inside closely guarded Lake Arbor Elementary School in Mitchellville, the Prince George's County Board of Elections certified primary election results Aug. 1 and prepared for possible recounts.
Legislative District 23, which includes Bowie and Upper Marlboro, has three state delegate seats up for grabs but only two clear winners in that Democratic primary. Bowie Mayor Pro Tem Adrian Boafo and incumbent state delegate Marvin Holmes, Jr. have declared victory in the race.
But it is unclear which Democrat will get that third District 23 seat as Jocelyn Irene Collins and Kym Taylor appear to be neck-and-neck. "I am conferring with counsel at the moment and a final decision will be made soon on petitioning a recount. However, I am leaning [in] that direction," Collins stated in an email. Taylor was traveling and could not be reached immediately for comment.
Legislative District 24, which includes unincorporated parts of Bowie, also has a tight race among Democrats for one of three state delegate seats. District 24 candidate LaTasha Ward raised concerns about the way mail-in ballots are barcoded and said she plans to petition for a recount after the state certifies local election results around mid-August. 
Ward is primarily concerned about mail-in ballots that were requested online and coded by district but not matched to the requester's IP address or other personal identifiers. A $3,000 database that candidates can use to track voter demographics could make it possible to track specific voters who requested a mail-in ballot, and then download copies of someone else's ballot, Ward explained.  
"What I discovered is that people can request a mail-in ballot, but they are not coded for the person who requested them. So you can request them via email. That means people can make copies of them," Ward told the Bowie Sun. "So, you know, it definitely leaves room for error."  
"Every ballot packet, whether it's put in the mail or email, has a unique tracking number," Nikki Charlson, a spokesperson for the Maryland State Board of Elections, said. "I think there's just been a misunderstanding as to what security is in place," she said of Ward's concerns. 
"The ballot envelopes are going to have names and addresses on there and the ballot tracking number, but not the ballot. Otherwise, it's not a secret ballot," Charlson said. She emphasized that the state elections security system is set up to detect fraudulent activity.  "We do have things in place where we have flagged unusual behavior ... in the system to look for these very kinds of things," Charlson said.
Daneen Banks, deputy administrator for Prince George's County elections, said, "We anticipate a recount, but the candidates have up to three days to petition for a recount after the state certifies the election."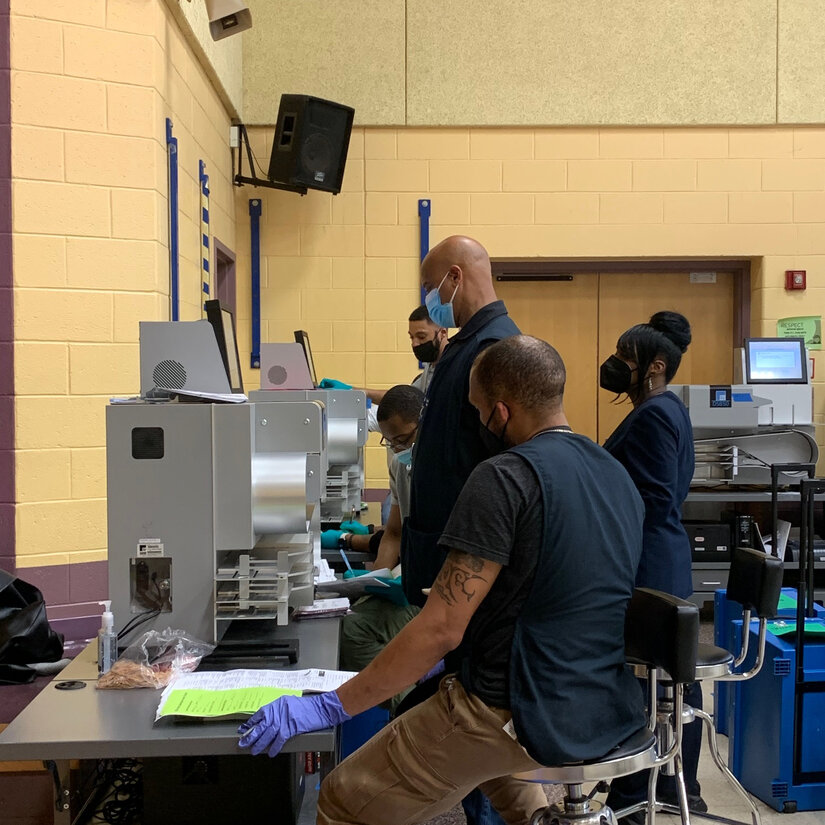 The state board of elections will certify after all the local boards have finished certifying their results, the state board's Charlson confirmed. She noted that a handful of local boards were still working to complete canvassing or certification. Somerset County and Baltimore city were set to certify Aug. 2. 
Montgomery County's goal is to finish canvassing Aug. 5, then certify and audit Aug. 12, Montgomery County elections spokesman Gilberto Zelaya said.
In the District 23 Senate seat race, Democratic state Sen. Ron Watson edged out business owner Sylvia Johnson and former school board member Raaheela Ahmed in the Democratic primary. Watson's Republican opponent in the general election is Jesse Peed, a veteran and pool business owner.
Ahmed stated in a Facebook post Aug. 1 that she was "just 4% shy of winning the primary election" and expressed disappointment in the low voter turnout. She congratulated Watson and said it is time to focus on registering people to vote. 
There were also clear winners in primary races for Maryland's top spots.
In the Democratic race for Maryland comptroller, state delegate Brooke Lierman declared victory over Bowie Mayor Tim Adams, who conceded July 20. Although Adams picked up more votes than Lierman in Prince George's and Charles counties, she dominated across the state, especially in Montgomery and Baltimore counties and her home city of Baltimore.
Adams congratulated Lierman in a post-election tweet, stating: "We must now unite around Brooke and all our nominees to ensure Democratic victories up and down the ballot in November." Lierman will face off with Harford County Executive Barry Glassman in November.
In the Democratic primary for Maryland Attorney General, Congressman Anthony Brown beat out Katie Curran O'Malley, a retired judge and former first lady of Maryland. She vowed to help Brown and other Democrats get elected in November.
Brown will face Republican Michael Peroutka in the general election. Peroutka, who previously served on the Anne Arundel County Council, could not be reached immediately for comment.
Both Brown and departing Republican Gov. Larry Hogan recently condemned Peroutka for pushing 9/11 conspiracy theories. Hogan also did not endorse state Del. Dan Cox, the Trump-backed Republican nominee for governor.
The Republican National Committee tweeted that Cox would be "a great addition to the Republican leadership in Maryland." Cox's opponent in November will be Wes Moore, the Democratic nominee for governor, who beat out Maryland Comptroller Peter Franchot and Obama-backed Tom Perez.
If Cox were to become governor of Maryland, "it would mean regressive policies in the next foreseeable future," Martin Mitchell, president of Prince George's County Young Democrats, told the Bowie Sun. "You know, one of the things that I heard Cox say was, he was going to bring Trump policies to Maryland," said Mitchell, a Laurel city council member. The Cox campaign did not return messages seeking comment.
Congressman Steny Hoyer, who represents most of Bowie, defeated two democratic primary challengers, McKayla Wilkes and Keith Washington. In November, the House Majority Leader will face Republican Chris Palombi, a hockey coach, webmaster and former U.S. Capitol Police officer.
Prince George's County Executive Angela Alsobrooks also handily won her primary election.
---
This article was updated Aug. 4 to reflect Peed's military service and Aug. 5 to include comments about the state board's election security.