Abortion, police reform, taxes, school quality drove Bowie voters to the polls
Image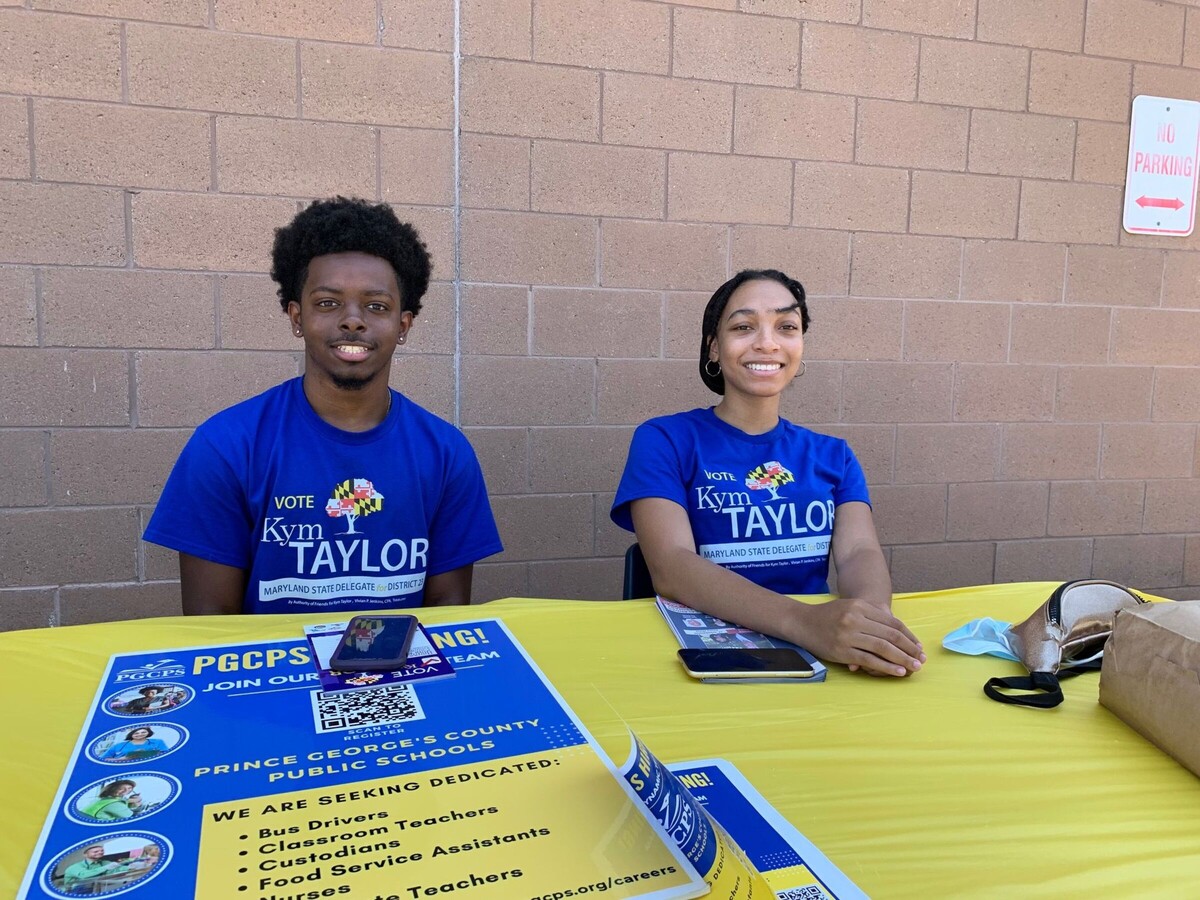 BOWIE, Md. – Bowie resident Melissa Herrera, a mother of two young children, cited the Supreme Court decision overturning abortion rights as one issue that drove her to the polls July 19.
"It was very important for me to come here and vote with everything that is going on," Herrera said, cradling stuffed animals as her kids stood by her side in the shade outside Yorktown Elementary School. She said the Supreme Court is "basically scaring me with all of the things they're overturning."
Brittany Parks, a 26-year-old Democrat who has lived in Bowie for about a year, pointed to abortion and health care as key issues for her. As she exited the polls at Bowie High School, Parks said, "I feel like the climate we live in today, it's just really important to vote… for our voices to be heard."
Some Bowie voters clearly had national issues on their mind during the 2022 gubernatorial primary election, while others complained about high taxes and the quality of schools. Still others kept mum about why and for whom they voted.
"I just think the country is going in the wrong direction," said Bob Seith, a 32-year resident of Bowie. He added,  "I hope we can bring a more Christian framework to where our country is going." Seith said he voted for Dan Cox in the Republican primary for governor.  A state delegate endorsed by former President Donald Trump,  Cox has now declared victory against his Republican opponents in the governor's race. 
Republican Karen Estepp, the daughter of former democratic state delegate Jim Estepp, camped outside Bowie High on election day–her dad's birthday– dutifully holding a  Cox campaign sign. "Our voters tend to come out on primary day," Estepp said, noting that Cox supporters in Democratic strongholds like Bowie quietly gave her a thumbs up or a smile when they saw the campaign sign.
She said Bowie High had roughly 600 Republican voters in that precinct. Of the 37,000 Republicans in Prince George's County, she said "a good number of them" are in Bowie and just outside the city limits.
Now that voting has concluded, the count for mail-in ballots begins this week followed by the provisional ballot count July 27. No winners have been declared yet in the Democratic gubernatorial primary where Wes Moore, Tom Perez and Peter Franchot are the apparent leaders of the pack.
Norman Johnson, a Bowie resident for 18 years, said he voted for candidates that he has supported in the past as well as new ones he had been following, including Moore. Calling Moore a "picture-perfect" candidate, Johnson said, "The guy's got a hell of a resume, so I think he would make a good governor… Even if he doesn't win, he's a young man. He could do this again."
Johnson was less effusive in his opinion about candidates overall. "All the politicians sound the same," he said. "So I think it comes down to the gut." He acknowledged, "You have a segment that votes on the issues," as he ticked off a few hot buttons–taxes, abortion and gas prices.
"I tell you one thing about Bowie, these taxes out here are unbelievable. People are leaving," Johnson said, referring to a friend who moved to tax-friendly Delaware. "If they don't do something about this, it's going to be a problem."
Longtime Bowie residents Eugenia and David Erxleben considered key endorsements when they voted for governor. A Democrat, she voted for Obama-backed gubernatorial candidate Tom Perez, Bowie Mayor Tim Adams for comptroller and Angela Alsobrooks for county executive. "She did a fantastic job with the pandemic," Ms. Erxleben said of Alsobrooks,  pointing to free test kits and frequent COVID-19 updates. The county executive has declared victory in her race.
As for her spouse, Mr. Erxleben said he went with Kelly Schultz, the gubernatorial candidate endorsed by Republican Gov. Larry Hogan. But he was quick to note that he doesn't always follow the party ticket. "I've crossed over many times." His wife replied jokingly, "It's why I stay with him; he leans a little Democrat."
Taxes and schools were top of mind for sisters Erika and Daneen Nickson, who are disabled and pay for private school in D.C. for a cousin who is in their care. "They take a significant amount in taxes, so the schools should be much better than they are," Daneen said. Both sisters said they voted for Moore.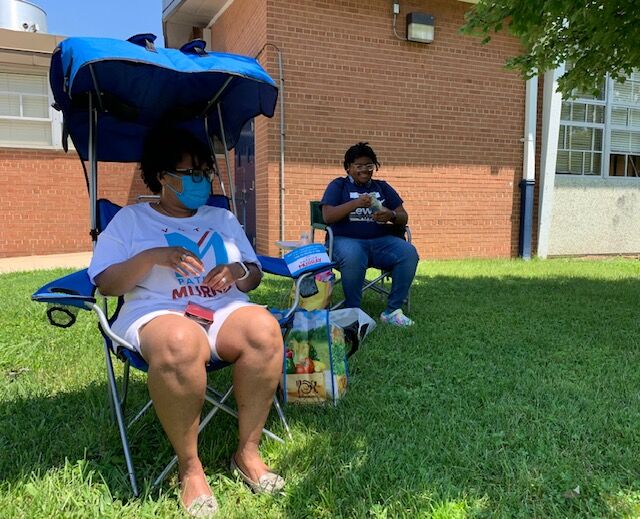 Throughout the day, campaign volunteers and voters commented on the slow trickle of voters. "It is very dead for a primary," Cynthia Reid said as she was leaving the sleepy polling place at Benjamin Tasker Middle School to find her correct precinct.
A self-described progressive, Reid faulted the county's current Democratic leadership for overdevelopment and rising housing costs. "They're going to make this place ugly and unaffordable for low[-income] and lower middle-class people." Reid, a former public school teacher, is also unhappy with what she called "piss-poor" county schools.
Within schools, Kathi Edwards said she would like to see smaller class sizes and more of a focus on mental health. Even as she commended Bowie, county and local park police for being "community-oriented," Edwards sees a need for police reform. But she emphasized, "I don't believe in defunding the police."
Jon D.B. Carr, a candidate for sheriff, pulled up at High Bridge Elementary School close to 3 p.m. after coming from the Tall Oaks polling site that he said was very active on election day. When asked about the issues voters discussed with him, he noted their wide-ranging frustrations from one-day trash pick up to high taxes and juvenile crime.
"The perception is crime is starting to rise here in Prince George's County," said Carr, a lieutenant colonel with the Prince George's County Sheriff's Office. Carr is in a race for sheriff with four other candidates: retired Edmonston Police Chief Elliot W. Gibson and former U.S. Marshals Dave Grogan of Bowie, Sylvester E. Jones, Sr. and Loralyn Mayo.